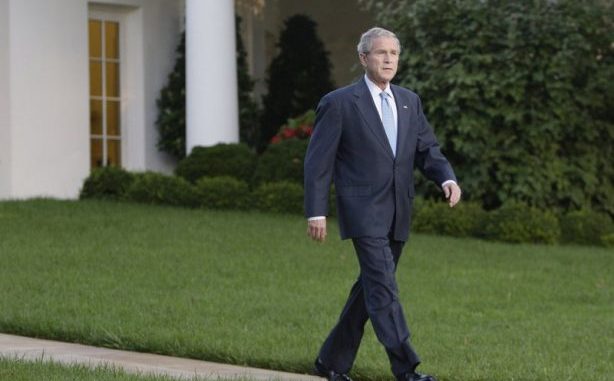 OAN Newsroom
UPDATED 4:24 PM PT — Saturday, May 2, 2020
Former President George W. Bush has encouraged the American people to stand united as the nation continues to battle the coronavirus pandemic. In a video message released Saturday, Bush told viewers to remember empathy and simple kindness are essential, powerful tools of recovery.
Even at an appropriate social distance, he added we can still find a way to be present in the lives of others.
The former president went on to stress the need to care for the elderly, unemployed and sick. He noted the pandemic has underlined the fact that all Americans are equal.
"In the days to come, it will be especially important to care in practical ways for the elderly, the ill and the unemployed. Finally, let us remember how small our differences are in the face of this shared threat. In the final analysis, we are not partisan combatants, we are human beings equally vulnerable and wonderful in the sight of God. We rise or fall together." – George W. Bush, 43rd President of the United States
A Message from President George W. Bush@TheCalltoUnite pic.twitter.com/FIn9wuOPTF

— George W. Bush Presidential Center (@TheBushCenter) May 2, 2020
He also said "we are deeply grateful" for medical professionals, who are risking their own health for the health of others.