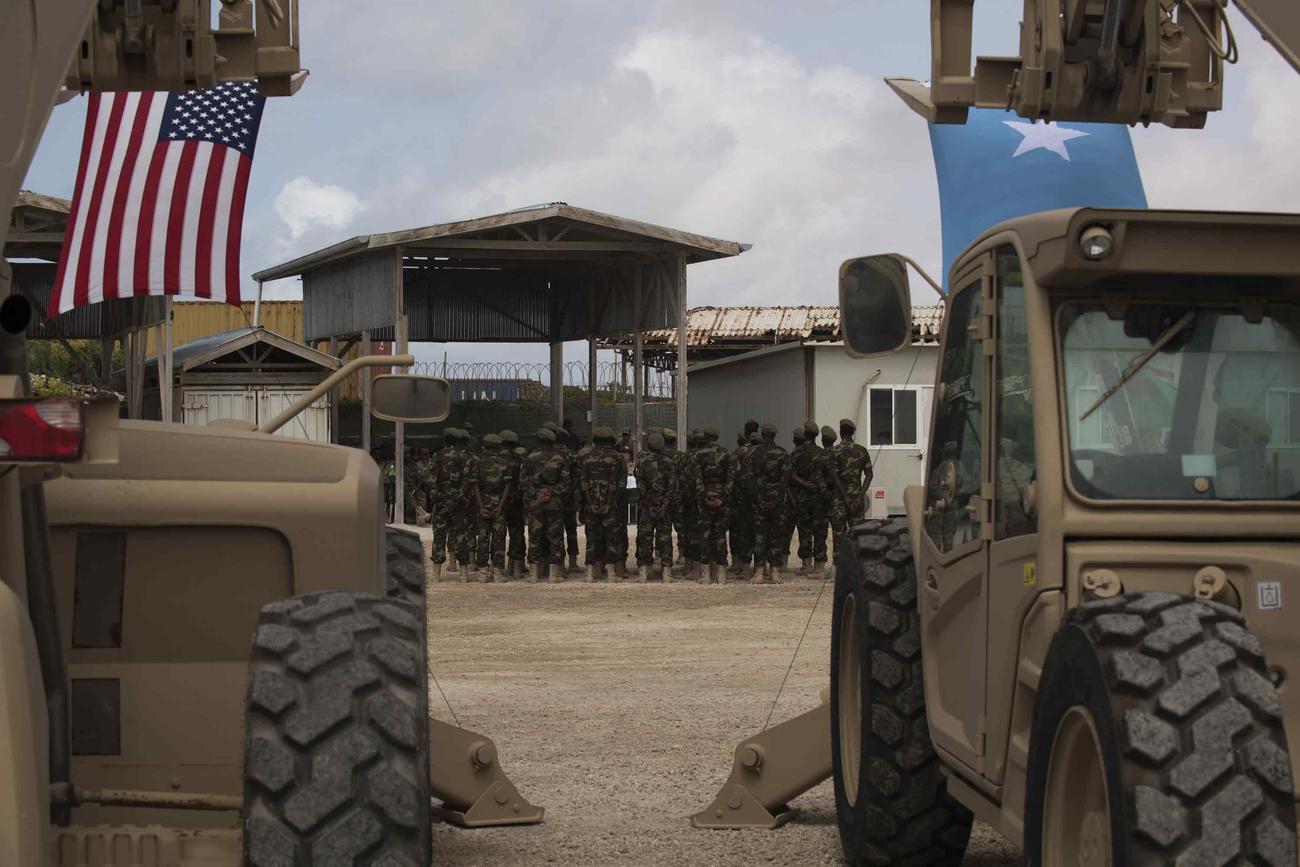 For just the second time since it was activated in 2008, U.S. Africa Command is admitting it killed civilians in an airstrike targeting terrorists.
On Monday, the command released a first-of-its-kind quarterly report tracking civilian casualty allegations, part of an initiative aimed at greater transparency and a demonstration of good faith.
The new report, which spans Feb.1, 2019 to March 31, 2020, assesses 91 airstrikes carried out by AFRICOM on targets in Somalia and Libya.
Within that time frame, AFRICOM received 70 allegations regarding 27 different alleged incidents of civilian casualties, charging 90 non-combatants were killed, officials said. While seven incidents remain under review, only one of the other 20 reports was substantiated: a Feb. 23, 2019 strike on a target in Somalia that officials now say resulted in the deaths of two civilians and the injury of three more.
Two members of the al-Shabaab militant group were also killed, according to AFRICOM.
"While we follow very precise and rigorous standards, in instances where we fail to meet our expectations, we will admit the mistake," AFRICOM Commander Army Gen. Stephen Townsend said in a statement. "Regrettably two civilians were killed and three others injured in a February 2019 airstrike. We have the highest respect for our Somali friends and we are deeply sorry this occurred."
Related: Pentagon Denies Causing Civilian Casualties in Airstrikes Over Somalia
The last time AFRICOM acknowledged a civilian casualty was last year, in the release of a Pentagon report that found an April 1, 2018 strike near El Buur, Somalia had killed two innocents.
The Feb. 23 strike near Kunyo Barrow, Somalia, was first called into question by "online media sources" the day after it took place, officials said. On Jan. 21 of this year, a foreign non-government organization also made an allegation of civilian casualties.
"It is assessed the deaths and injuries occurred due to the effects of U.S. munitions or secondary explosions caused by explosives stored by al-Shabaab at the location of the strike," officials said. "The February 23, 2019, airstrike was designed to degrade the al-Shabaab terrorist group and the command's assessment is that two terrorists, the intended targets, were also killed as a result of this airstrike."
The government of Somalia and relevant U.S. authorities have been notified, according to the AFRICOM announcement.
Unresolved incidents include the following allegations:
That seven civilians were killed and one injured in a Sept. 23, 2019 strike near Awdheegle and Dara Salaam, Somalia
That one was killed and two injured on Feb, 2, 2020 near Jilib, Somalia
That two were injured near Jilib Feb. 17
That one was killed near Jilib Feb. 24
That two were injured near Kunyo Barrow Feb. 28
That four were killed near Janaale March 10
And that two were killed near Buulo Fulaay March 27
The non-government organization Amnesty International, which leveled detailed allegations against AFRICOM regarding the Feb. 2 and Feb. 24 airstrikes still under investigation, released a statement voicing approval for the report but calling on further actions to ensure transparency.
"It's a positive step for AFRICOM to give bereaved Somali families the opportunity to self-report civilian casualties via its website," Seif Magango, Amnesty International's Deputy Regional Director for Eastern Africa, said in a released statement. "However, this will not serve the vast majority of impacted civilians who live in remote areas where smartphones are banned and internet access is poor. Alternative means should be made available, including through establishing a mechanism in Mogadishu to allow clan elders or elected representatives to speak on behalf of civilians whose loved ones have been killed by US air strikes."
In a statement, Townsend pledged that efforts to foster transparency would continue.
"Since taking command I have placed additional focus on increasing the transparency of our process and status of closed and ongoing allegations," he said. "It is important that our partners and the public understand our commitment to minimizing collateral damage while conducting military operations. Where we come up short, we will admit it openly."
Globally, U.S. military strikes killed 120 civilians in 2018, according to the most recently released Pentagon report. In Afghanistan alone, 76 civilian casualties were confirmed that year.
The watchdog organization Airwars.org says it's tracking 68 civilian casualty allegations for AFRICOM over its 12 years of existence, and between 76 and 149 civilian deaths.
— Hope Hodge Seck can be reached at hope.seck@military.com. Follow her on Twitter at @HopeSeck.
Read More: Navy Declassifies Its Notorious 'UFO Sighting' Videos
© Copyright 2020 Military.com. All rights reserved. This material may not be published, broadcast, rewritten or redistributed.