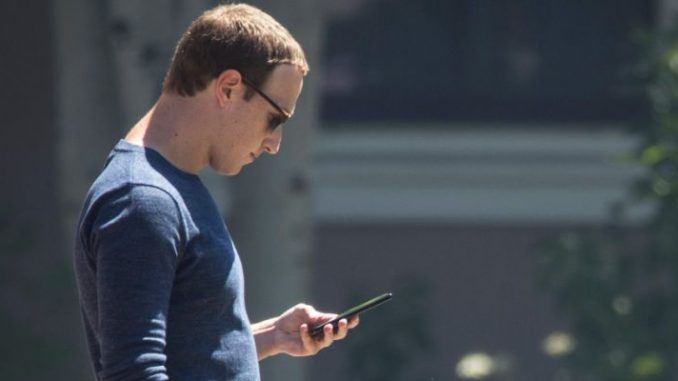 Facebook has been battling an employee revolt after a senior exec, Joel Kaplan, attended the Brett Kavanaugh Senate hearing in support of the US Supreme Court nominee.
On Friday, the company held an internal "town hall" meeting with employees to discuss the issue, with CEO Mark Zuckerberg in attendance. 
Zuckerberg reportedly talked about the importance of supporting diverse viewpoints at Facebook.
Facebook has held a company "town hall" meeting with employees to try and quell outrage after a senior executive attended the recent Senate hearing of US Supreme Court nominee Brett Kavanaugh. CEO Mark Zuckerberg and COO Sheryl Sandberg were both in attendance.
Last week Joel Kaplan, the company's policy chief, was visibly seated behind Kavanaugh, Trump's embattled nominee for the US Supreme Court, as the judge angrily defended himself against allegations of sexual misconduct by multiple women.
Kaplan and Kavanaugh are friends, having worked together in the Bush administration, and he was there in a personal capacity — but his appearance has enraged employees, and company leadership screwed up its initial response.
On Friday, the company called a meeting in which =Zuckerberg, =Sandberg, and Kaplan all spoke in an effort to diffuse the internal tension.

Widget not in any sidebars

According to a report from Axios, Zuckerberg stressed that the importance of supporting people with diverse viewpoints at Facebook. The company has recently been criticised by conservative employees who feel they are unable to speak out about their political beliefs.
Kaplan reportedly said he felt he had an obligation to Kavanaugh, and he acknowledged he should've cleared his attendance with senior leadership before going. He had previously apologized over the uproar while defending his actions, writing to colleagues: "I want to apologize. I recognize this moment is a deeply painful one — internally and externally … I believe in standing by your friends, especially when times are tough for them."
Some Facebook employees have argued that Kaplan's appearance made them uncomfortable or was "inappropriate."
"There is absolutely no such thing as personal capacity when you're a high level manage/executive at the company … I might feel uncomfortable sharing the workplace with this person now," one employee wrote in a message before Friday's town hall seen by Business Insider.
A Facebook spokesperson declined to comment on the record.