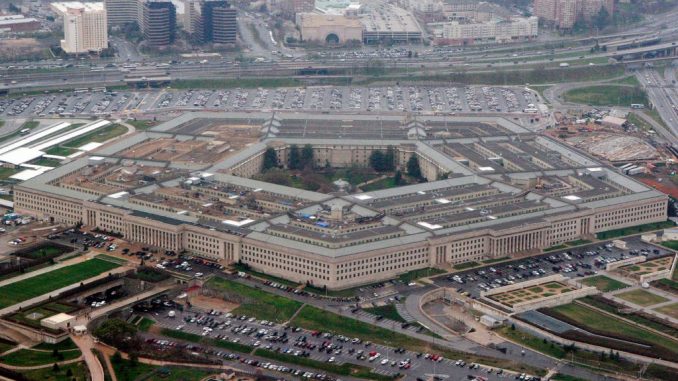 WASHINGTON — Federal authorities said on Tuesday that they had intercepted multiple packages suspected of containing ricin, a lethal substance, addressed to President Trump and at least two top Pentagon officials.
In a statement on Tuesday night, the Secret Service said a "suspicious envelope" addressed to Mr. Trump was received at a facility outside the White House on Monday.
"All threats directed towards the president, or any Secret Service protectee, are treated seriously and fully investigated," the statement said.
The Secret Service did not specify that the envelope contained ricin, but said agents were "working jointly with our law enforcement partners to fully investigate this matter."
Earlier on Tuesday, the Pentagon put its mail under quarantine after multiple packages suspected of containing ricin were found at a Pentagon mail facility on Monday. They were turned over to the F.B.I. on Tuesday.
Sarah Huckabee Sanders, the White House press secretary, referred all questions about the suspicious envelope to the Secret Service, which said it was "not received at the White House, nor did it ever enter the White House."
A Defense Department official said the packages at the Pentagon mail facility were addressed to Defense Secretary Jim Mattis and Adm. John Richardson, the chief of naval operations. The official was not authorized to discuss sensitive details of the continuing investigation and spoke on the condition of anonymity.

Widget not in any sidebars

A Pentagon spokesman, Col. Rob Manning, said the mail delivery facility is on the Pentagon grounds but not in the main building that houses the offices of the defense secretary.
Colonel Manning said all mail received at the screening facility on Monday was under quarantine.
Ricin, which is part of the waste produced when castor oil is made, has no known antidote.
In 2011, four Georgia men were arrested and later sentenced to prisonfor plotting to spread the toxin simultaneously in five American cities, targeting federal and state officials. That same year, American counterterrorism officials said they were increasingly tracking the possibility that Al Qaeda would use ricin in attacks against the United States.
Two years later, a Mississippi man sent letters containing ricin to President Barack Obama and a Republican senator in an attempt to frame a rival. The letters were intercepted at sorting facilities.
In 2014, Shannon Richardson, an actress, was sentenced to 18 years in federal prison for mailing letters laced with ricin in May 2013 to multiple people, including Mr. Obama and Michael R. Bloomberg, the mayor of New York at the time.