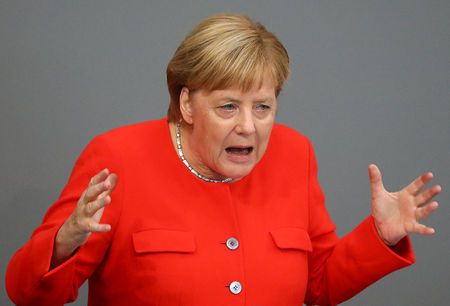 BERLIN (Reuters) – German Chancellor Angela Merkel appealed to European Union members to show solidarity to ensure the Frontex border agency has sufficient powers to be effective and help stop illegal migration, in line with European Commission plans.
"The question of fighting illegal immigration means we have to strengthen external border protection … that means also that the countries with an external border must give up some of their national responsibilities," Merkel told parliament on Wednesday.
"That requires a degree of solidarity, it is about people coming to us or our duty to make legal migration possible to help countries that are in trouble," she added.
(Reporting by Michelle Martin and Madeline Chambers; Editing by Paul Carrel)

Widget not in any sidebars