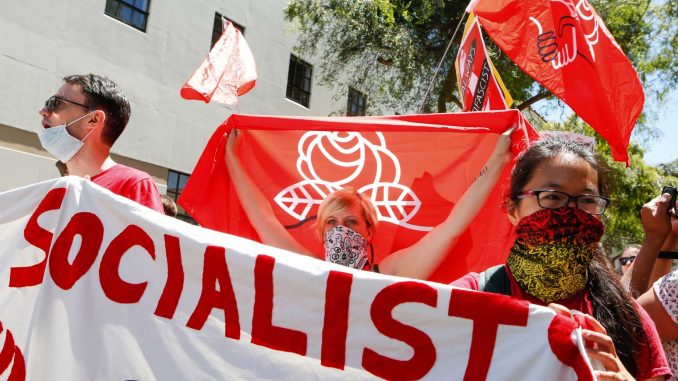 A supporter of the Democratic Socialists of America (DSA) has reportedly threatened to shoot up a "Make America Great Again" event at the Trump International Hotel in Washington, D.C.
Law enforcement officials with the Metropolitan Police Department have opened up an investigation in response to the threat, which was posted to Twitter on Tuesday, The Daily Mail reports.
"I am coming with a gun and I expect to get numerous bloodstained MAGA hats as trophies," the Twitter account wrote to right-wing pundit Cassandra Fairbanks.
The account used the DSA logo as its profile photo and added an emoji of a rose to its name, which is common among DSA supporters.
Shortly after the threat was posted, the owner of the account appears to have changed their Twitter handle, according to Fairbanks.
Widget not in any sidebars
https://twitter.com/CassandraRules/status/1039659491627868161
The original account had retweeted Democratic Socialist Alexandria Ocasio-Cortez, Socialist Senator Bernie Sanders, and the Democratic Socialists of America.
Ocasio-Cortez did not immediately respond to a request for comment on whether she condemns threats of political violence.
The threat comes just after news broke on Tuesday afternoon that a man in California was arrested for allegedly attacking a GOP congressional candidate in what appeared to be a politically motivated attack.