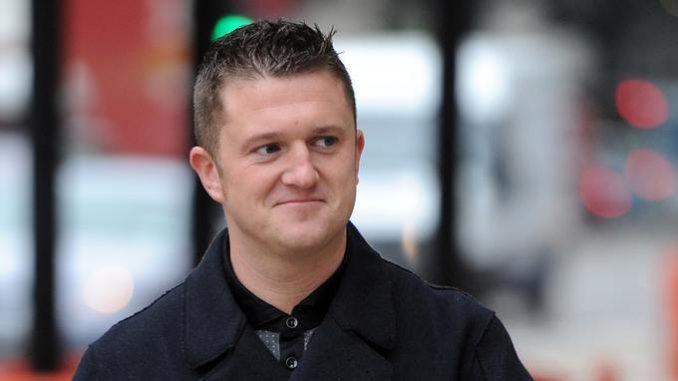 The founder of the English Defence League, "Tommy Robinson", has had his conviction for contempt of court quashed as the Court of Appeal orders a new trial.
The far-right activist, whose real name is Stephen Yaxley-Lennon, was released from prison on bail after three judges ruled that he was jailed earlier this year following a series of procedural "flaws".
Robinson, 35, had been convicted of contempt in May after broadcasting on Facebook a 1.5 hour video from outside Leeds Crown Court about a case which has a blanket reporting restriction imposed for legal reasons. His footage was watched by 250,000 people when it went live.
Within hours of posting the video online he was brought before Judge Geoffrey Marson QC in Leeds and jailed for 10 months with an extra three extra months for an earlier suspended sentence for contempt.
Yesterday the Court of Appeal found that that judge had rushed into proceedings despite Robinson having removed the video from the internet.
The appeal judges also found he was sentenced as if he had pleaded guilty, despite it being unclear what he was admitting to, and there had been a "muddle" about the nature of the contempt he faced.
The judges said they were satisfied that the decision at Leeds to proceed to committal to prison "so promptly", and without "due regard" to rules governing procedures surrounding someone alleged to have acted in contempt of court "gave rise to unfairness".
They added that the haste in bringing him to court back in May meant his barrister, found during a 33 minute adjournment, had "limited opportunity… to investigate mitigation" or obtain character references.
Delivering the ruling in the Court of Appeal in London, Lord Chief Justice Lord Burnett said: "Where a custodial term of considerable length is being imposed, it should not usually occur so quickly after the conduct which is complained of; a sentence of committal to immediate custody had been pronounced within five hours of the conduct taking place."
After granting Robinson conditional bail they stressed the need for a fresh hearing before a different judge to be held "as soon as reasonably possible". Robinson, who was not in court for the hearing, was banned from going within 400 metre of Leeds Crown Court as part of his bail conditions. The fresh contempt case will be now heard at the Old Bailey in the capital.