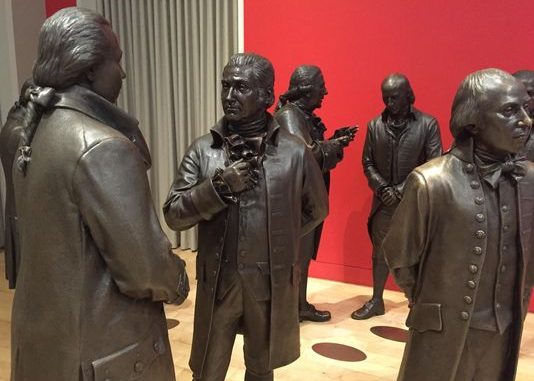 "I especially apologize to our African American students, who I have let down by not initially recognizing the inappropriateness of this wording," he added.
Perry said all prom-goers will receive commemorative tickets without the offensive language and vowed the school will make changes "to produce well thought out, appropriate communications."
 
Widget not in any sidebars

A civil rights advocate praised the principal's actions, but called for increased awareness of cultural diversity.
"I believe that Perry handled the situation well," said Danny Elmore, a vice president for the Cherry Hill African American Civic Association.
However, he said the offensive wording occurred because minorities were not part of the decision-making process.
"We lose out when we do not know who our neighbor is," said Elmore, who noted an uproar last year when the school staged "Ragtime," a musical that included the N-word.
"Talk about it with people before you take an action and we won't have this happen," Elmore said.
 
Widget not in any sidebars

Lloyd Henderson, president of the Camden County NAACP East chapter, called the tickets "another example that the culture at Cherry Hill East is one where the African American students' needs are not considered along with the rest of the school."
"However," he said, "I do take some solace in the fact that Mr. Perry immediately recognized and acknowledged the insensitivity of the comment.'
Black youths represented 6.2 percent of East's student body, compared to 62.2 percent for whites and 22.4 percent for Asians, according to the latest New Jersey School Report Card.
Hispanics represented a 5.9 percent share.
In his letter, Perry said East will make changes "to ensure that a diverse group of people view all information before it is distributed from the school."
He also thanked "members of our school community for their caring and thoughtful conversation while discussing this sensitive issue."
The principal noted students will not need to produce a ticket to enter the prom.
"We have a record of who purchased tickets," his letter said. "A name will be sufficient upon arrival."
An online search found "party like it's 1776" has been used to promote multiple events in Philadelphia. These include the city's Independence Day celebration in 2017, a conference of the Young Republicans National Federation in March of this year, and a 2016 gathering of the American Society of News Editors.
Elmore said he did not think the ticket's wording was meant to offend.
"The intent was a good intent," he said. "However, for some Americans, 1776 itself was not a good time."
Perry's letter did not specifically mention slavery, which persisted in New Jersey well into the 19th century.
Please read this letter of apology to the East Community. pic.twitter.com/BnokMF0n9Q

— Dr. Dennis Perry (@drperryateast) May 18, 2018
Widget not in any sidebars
A state law abolishing slavery in 1846 "turned the remaining enslaved peoples into 'apprentices for life,'" according to an account from the New Jersey Center for Civic Education at Rutgers University.
It says 18 people were still effectively in bondage when the Civil War began in 1860, and it notes the New Jersey Legislature never ratified the 13th Amendment that ended slavery in the nation.
Elmore said objections to the ticket's language are not meant to downplay "the fact that America celebrates its independence."
But he added, "We really have to focus on finally bringing to light a history that's been hidden. … Part of our history was very raw and very wrong."
 "As Americans, we all believe in what the Constitution says," said Elmore, an attorney. "The Constitution says we're not perfect but our goal is to make it a more perfect union."
The incident marked the third controversy in the past three weeks involving racial issues at a South Jersey high school.
Hadonfield Memorial High School canceled the rest of the 2018 boys' lacrosse season on May 11 after a player allegedly aimed a racial slur at a black girl from Sterling Regional High School.
The state Attorney General's Office has said its civil rights division is reviewing the incident, which occurred during a May 1 track meet at the Haddonfield school.
And on April 30, Camden Catholic High School football coach Nick Strom was fired hours after he alleged the Cherry Hill school declined to renew his teaching contract because he allowed too many black players on the team. School officials vehemently denied the charge.