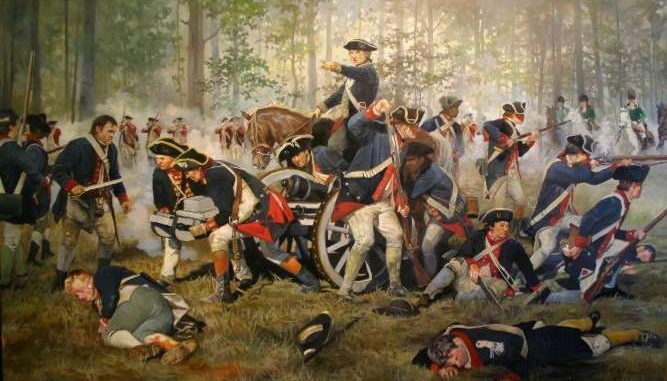 On this day in 1781, a 352-man-strong Loyalist force commanded by Major Andrew Maxwell surrenders a fortified frame building, named Fort Granby, to a Patriot force in South Carolina.

Maxwell is better remembered for gathering plunder than any conspicuous military ability. When a Patriot force commanded by Lieutenant Colonel Henry Lee assaulted his position at Fort Granby, Maxwell agreed to surrender, provided he was allowed to maintain possession of his plunder. After some haggling, Lee accepted the proposition, and Maxwell departed the fort with two wagon-loads of personal loot. The Loyalists then traveled to Charleston, South Carolina, where they were to be exchanged for Patriot prisoners of war. A valuable position, with ammunition and provisions, fell to the Continentals without the loss of a man.


Widget not in any sidebars


Lee continued to fight in every major battle of the Southern Campaign of 1781, ending with the victory at Yorktown in October. The native Virginian, a 1773 graduate of the College of New Jersey (now Princeton University) and 1779 winner of the Congressional Gold Medal for his bravery during the battle at Paulus Hook, New Jersey, retired from military life in 1782, but argued in favor of the federal Constitution in Virginia and served as that state's governor from 1791 to 1794. He returned to military command in 1794, when President George Washington sent him and 15,000 men to quash the Whiskey Rebellion in Pennsylvania.

Lee's most famous son, Confederate General Robert E. Lee, was born in 1807. By 1812, the elder Lee landed in debtor's prison; in 1813, he moved to the West Indies. He attempted to return to Virginia when the climate of the islands proved detrimental to his health, but died en route on Cumberland Island, Georgia, in 1818.