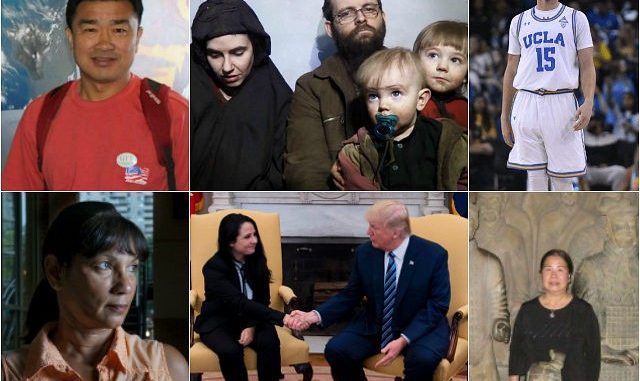 U.S. President Donald Trump's administration — less than a year and a half into its tenure — has helped secure the release of at least 14 Americans, including three children born in captivity to an American woman and her Canadian husband held by the Afghan Taliban and al-Qaeda-linked Haqqani Network.
Marking the latest in a series of victories by the Trump administration in winning the release of Americans held abroad are the three U.S. citizens liberated this week by the murderous and oppressive North Korean regime.
https://twitter.com/realDonaldTrump/status/994192995737096192
Not known for paying praise to President Trump, the liberal Vox news outlet acknowledges:
The Trump administration seems to have made freeing US hostages held abroad more of a priority, and it has unquestionably had more success than the Obama administration.

Widget not in any sidebars

Ranging from college students caught shoplifting to a couple — an American woman and a Canadian man — who had three children while in captivity, below are an account of some of the U.S. hostages liberated under the Trump administration:
As of October 2017, there reportedly were about 20 Americans held captive by militant groups around the world or foreign governments. The Trump administration has liberated about eight since.