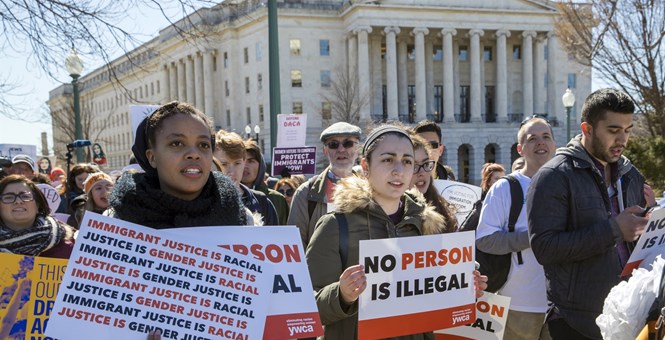 [/video]
A Rutgers University student is calling out his school for "privileging" illegal immigrants over American citizens and legal immigrants.
In February, Rutgers students started a petition opposing Immigration and Customs Enforcement (ICE) appearing at a career fair, arguing it would alienate undocumented students. The agency voluntarily withdrew from the career fair after talks with administrators.
Earlier this month, Rutgers held a training workshop designed to help students, faculty, and staff empathize with the illegal immigrant community. One administrator suggested that the program should be mandatory.
And on Wednesday, New Jersey Gov. Phil Murphy (D) signed a bill that allows New Jersey college students who are in the country illegally to obtain financial aid for their education.
Rutgers student and Campus Reform correspondent Aviv Khavich said he's concerned about a "lack of respect for the rule of law" at his school and at colleges across the country.
Widget not in any sidebars
"I came here in 1999 from Israel," Khavich said. "My whole family, we got citizenship in 2012. Went from L-1 to H-1B to green card. So we went through the process legally, and these people are going around the system. And it's really just not fair."
He said he disagrees with public universities diverting taxpayer dollars to individuals who are in the country illegally through special programs, financial aid and scholarships.
"I think it's a really worrying trend that colleges are sort of enforcing this lack of respect for the rule of law. And that's really what's the case here is that they're not respecting the rule of law."
NJ State legislature approves illegal immigrant tuition aid bill