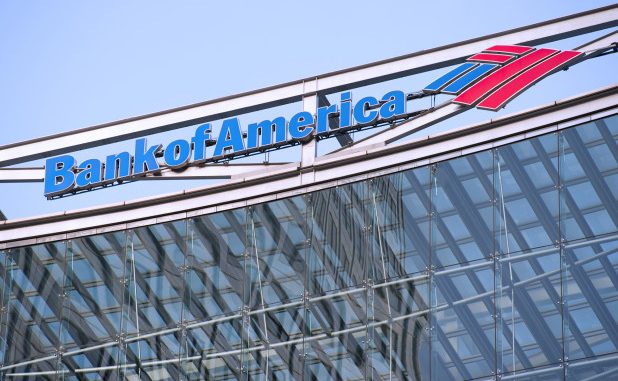 Bank of America is preparing to provide critical financing to Remington Outdoor, which makes assault-type rifles, just weeks after the bank said it would stop financing "military-style" firearms for civilians.
BofA is contributing $43.2 million to a $193 million lending package funded by seven banks, according to court documents, which will help put Remington back on stable footing as it emerges from bankruptcy later this month into an uncertain environment for gun makers.
The package replaces a similar credit facility the banks committed to providing Remington. Both were agreed to in late March, before BofA changed its policy to stop financing companies that make military-style guns for civilian use.
Anne Finucane, BofA's vice chair, said in April that the bank had decided on its pledge to help reduce mass shootings, saying in an interview with Bloomberg TV that "it is not our intent to underwrite or finance military-style firearms on a go-forward basis."
The comment came weeks after the Parkland school shooting triggered a new movement for gun control.
Finucane in the Bloomberg TV interview said that BofA was in discussions with its gun-manufacturing clients following the change, but did not give details. She did not mention Remington.
BofA's plans to go ahead with the credit facility following its change of policy in April have not previously been reported.
 
Widget not in any sidebars

The bank said it does not comment on client matters.
Representatives for Remington and Cerberus Capital, Remington's private equity owner, did not immediately respond to requests for comment. Cerberus will give up its equity stake in Remington under the weapons maker's bankruptcy plan.
According to a review of bankruptcy court documents and interviews with restructuring experts, BofA's agreement with Remington allows it to back out and find another lender to cover its commitment.
But withdrawing from the deal would hurt the bank's reputation for standing by its lending agreements, and could undermine Remington's survival and open it up to lawsuits, according to one person familiar with BofA's thinking.
Remington makes the Bushmaster assault-style rifle — the one used in the Sandy Hook school shooting in Connecticut in 2012.
At BofA's shareholder meeting in April, chairman and chief executive Brian Moynihan said the change of policy toward some gun makers was prompted in part because more than 150 BofA employees "directly lost a relative in the shootings in the last couple years."
For the new facility, Wells Fargo and Regions Bank are each providing $43.2 million, while Branch Banking and Trust Co., Synovus Bank, Fifth Third Bank and Deutsche Bank are providing smaller amounts.
Wells Fargo has said it believes the government should set gun policy, not companies through their credit. The other banks declined to comment or did not respond to requests for comment.
In the weeks leading up to Remington's bankruptcy, 30 other potential lenders turned down requests for help from Remington's financial adviser, many of them citing firearms as the reason, according to court documents.
Bank of America will no longer lend to companies that make 'military-style' weapons