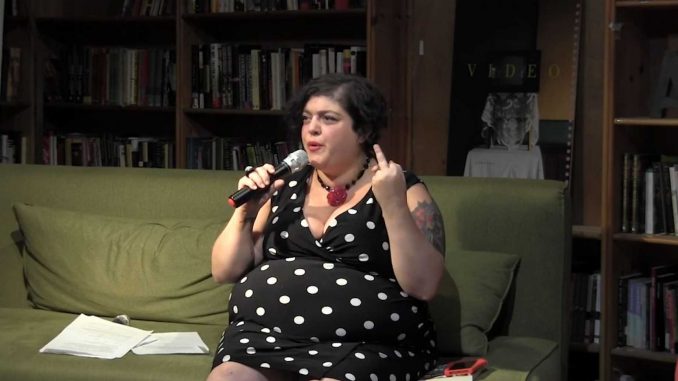 The situation involving a professor at Fresno State University who rejoiced over the death of former First Lady Barbara Bush got a whole lot worse for the university after new tweets were discovered.
Professor Randa Jarrar ignited controversy with a series of offensive tweets celebrating the death of Bush and the pain that the family is experiencing as a result of her death. Jarrar even bragged about how much money she made as a tenured professor, saying, "I will never be fired."
Widget not in any sidebars
Jarrar has since locked her account after racist and anti-Semitic tweets were discovered.
"I can't wait for the old white guard of literary writers and 'critics' to die. Their time is f**king up, too," Jararr wrote.
In another tweet, Jararr writes: "Coming up: a bunch of f**king white women."
In another tweet, Jararr showed her arrogance, telling another account to get the "f**k outta here with your white feminism. I said don't at me b**ch. I'm a professor…"
Jararr, who is Muslim and is a major supporter of the Palestinian state, also wrote, "we are sooooo much cooler than Israelis, don't at me b**ch."
Perhaps the most problematic tweet from Jararr the administration must now address is one from last night in which she posted a phone number she claimed belonged to her but is actually the number to Arizona State's 24-Hour emergency crisis line.
Now shes posting mental health hotlines and creating a massive potential calling issue for a service some may really need. This is horrible. @randajarrar needs help @Fresno_State she is now potentially hurting services students needs pic.twitter.com/7YzJNlf8A2

— DMKANDOIT (@DMKANDOIT) April 18, 2018
An official who works on the crisis hotline told The Daily Wire they have been receiving an extremely high number of calls due to her tweet.
Jararr's tweet containing the number to the crisis hotline was so outrageous that far-left activist and physician Eugene Gu called her out over it.
Your freedom of speech does not entitle you to have all these people spam an actual mental health crisis line. Please stop.

— Eugene Gu, MD (@eugenegu) April 18, 2018