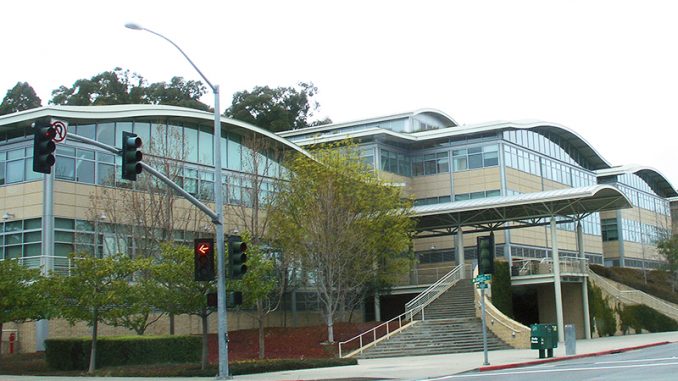 (CBS SF) — Multiple people have been injured in an active shooting situation at YouTube headquarters in San Bruno Tuesday afternoon. The shooting appears to have happened in an outdoor cafe on the grounds of the facility.
Police were seen laying down evidence markers near the seating area of the cafe. People near the area reported hearing shots fired, police activity and lockdown procedures.
City Manager Connie Jackson said there have been multiple 911 calls reporting a shooting. Police transmissions described two shooters, one female and one male.
We are responding to an active shooter. Please stay away from Cherry Ave & Bay Hill Drive.

— San Bruno Police (@SanBrunoPolice) April 3, 2018
https://twitter.com/Google_Comms/status/981267668350115840
KPIX 5 reporter Andria Borba said at least two Homeland Security units were responding. Police radio transmissions describe casualties being taken to local hospitals.
San Francisco General Hospital spokesman Brent Andrew said the hospital received patients from the incident but could not confirm a number. Stanford University hospital says it has received four or five patients from the incident.
Vadim Lavrusik, who was working at that facility, wrote on Twitter shortly before 1 p.m. that he heard shots and saw people running while at his desk before barricading himself inside a room with other coworkers
Active shooter at YouTube HQ. Heard shots and saw people running while at my desk. Now barricaded inside a room with coworkers.

— Vadim Lavrusik (@Lavrusik) April 3, 2018
https://twitter.com/tdd/status/981262640830754817
There is definitely some kind of police action / possible shooting at youtube in San Bruno. my brother just and others went running out of the building when hearing firecracker like sounds. 5 police cars came rushing to the scene…

— Mr Raised Brow 🧢 (@MrRaisedBrow) April 3, 2018