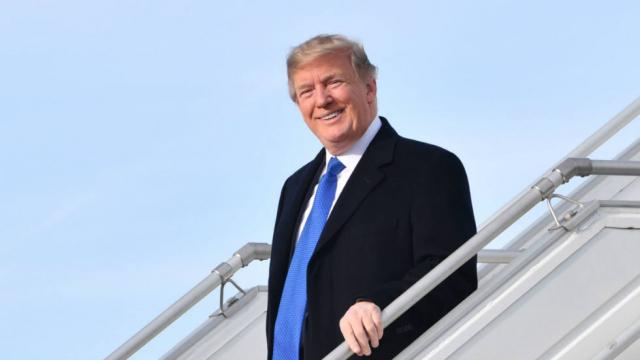 President Donald Trump's approval rating hit 50 percent in Rasmussen's daily presidential tracking poll Monday, which puts him ahead of his predecessor at the same point in the presidency.
The last time Trump hit 50 percent in the Rasmussen tracking poll was February 27. At the time, he was generally within the 47-50 percent range. The President's approval rating outpaces that of former President Barack Obama, who sat at 46 percent in Rasmussen's tracking poll on April 2, 2010.
https://twitter.com/DRUDGE/status/980792914690433024
Trump's approval ratings have steadily climbed in other, less-favorable polls with aggregator FiveThirtyEight putting his overall approval at 40 percent, with a 53.2 percent disapproval rating.
A recent CNN poll found that Trump's approval rating is at an 11 month high of 42 percent. The Associate Press found similar results.
CNN Poll: 42% approve of Trump, highest in 11 months @CNNPolitics https://t.co/3wutybOaf8

— Jason Miller (@JasonMillerinDC) March 26, 2018
https://twitter.com/BusinesssWorld_/status/978827875490123776