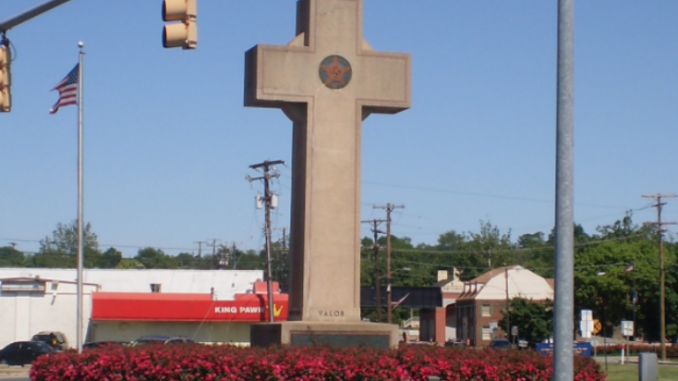 A 40-foot memorial dubbed the "Peace Cross," erected in 1925 in honor of 49 men who lost their lives during World War I, must now be torn down, the Fourth Circuit Court of Appeals ruled Wednesday.
The memorial, in Bladensburg, Maryland, was created by the American Legion and is shaped like a cross.
"Today's decision sets dangerous precedent by completely ignoring history, and it threatens removal and destruction of veterans memorials across America," First Liberty Institute attorney Hiram Sasser said, according to Fox News.
Widget not in any sidebars
"This memorial has stood in honor of local veterans for almost 100 years and is lawful under the First Amendment. To remove it would be a tremendous dishonor to the local men who gave their lives during The Great War," Jones Day attorney Michael Carvin said. First Liberty Institute and the Jones Day law firm are representing the American Legion in this legal battle.
In 2014, the American Humanist Association filed a lawsuit contending that the cross-shaped memorial is unconstitutional.
The group's foundation believes in "being good without a god." In their lawsuit, they asked for the memorial to be demolished, altered or removed.
The association claimed the memorial sends "an inherently religious message and creates the unmistakable appearance of honoring only Christian servicemen," Fox reported.
The Fourth Circuit agreed, stating that the memorial tangles the government and religion because the cross is the "core symbol of Christianity" and "breaches" the wall separating church and state.
The American Legion could appeal directly to the Supreme Court.