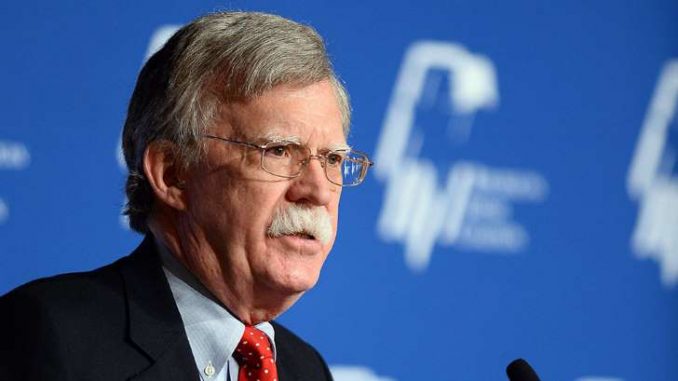 President Trump's new national security adviser is reportedly planning major staffing changes at the National Security Council.
Sources close to the situation told Foreign Policy that John Bolton is preparing to "clean house" and remove nearly all of the political appointees brought in by his predecessor.
"Bolton can and will clean house," one former White House official told Foreign Policy.
Another former official said that any National Security Council officials appointed under former President Obama "should start packing their s—."
Foreign Policy reported that Bolton is planning to remove dozens of current officials, with a focus on those who have been "disloyal" to the president.

Widget not in any sidebars

Bolton is the newest high-level addition to the Trump administration. The president announced late Thursday via tweet that Bolton would be replacing H.R. McMaster, making him Trump's third national security adviser in just 14 months.
https://twitter.com/realDonaldTrump/status/976948306927607810
The shake-up came just days after Trump also fired his secretary of State, Rex Tillerson, replacing him with CIA director Mike Pompeo.
By hiring Bolton, many have speculated that Trump is moving to the right on foreign policy issues. Bolton has been a harsh critic of the Iran nuclear deal, and supported the Iraq War as former President George W. Bush's U.N. ambassador. He also penned an op-ed making the case for a strike on North Korea.