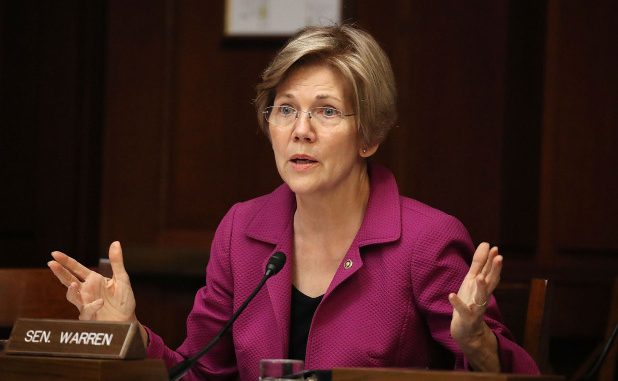 March 11, 2018: WASHINGTON – (NYPOST) Sen. Elizabeth Warren batted down calls for her to take a DNA test to prove her Native American heritage in an interview that aired Sunday.
"I know who I am. And never used it for anything. Never got any benefit from it anywhere," Warren said of her ancestry on NBC's "Meet the Press."
The Massachusetts Democrat has been under increased pressure to provide evidence of ​her ​Native American roots, with President Trump repeatedly mocking her as "Pocahontas" as recently as Saturday.
An editorial this month in Massachusetts's Berkshire Eagle urged Warren to buy a DNA test for $99 to resolve the issue once and for all.
"All the senator needs to do is spit into a tube, wait a few weeks and get her answer," the paper said.
Asked whether she'd take an ancestry test, Warren said she wants to hold onto the folklore of her parents' love story.
"My mother and daddy were born and raised in Oklahoma," Warren said. "My daddy first saw my mother when they were both teenagers. He fell in love with this tall, quiet girl who played the piano. Head over heels. But his family was bitterly opposed to their relationship because she was part Native American. They eventually eloped."
She said her parents survived the Great Depression and other hardships as they raised her and her three brothers.
"That's the story that my brothers and I all learned from our mom and our dad, from our grandparents," Warren said. "It's a part of me and nobody's going to take that part of me away."
But Warren's story has come under scrutiny for relying on family lore rather than official tribal documentation of Native American heritage.
As Trump continues to use a "racial slur" against her, she'll continue to use the opportunity to urge the federal government to put more resources to help tribes, including​ to combat​ sexual violence.
"This is a group that is being injured every single day," Warren said. "We need to bring some attention to it and we need to put some resources on it."
Also Sunday, Warren denied she intends to challenge Trump in 2020.
"I am not running for president of the United States," ​she​ said.
Warren said she also is concerned Trump's lack of staffing and expertise at the State Department could undercut his planned meeting with North Korea's leader Kim Jong-un.
"I am very worried that they're going to take advantage of him," Warren said.