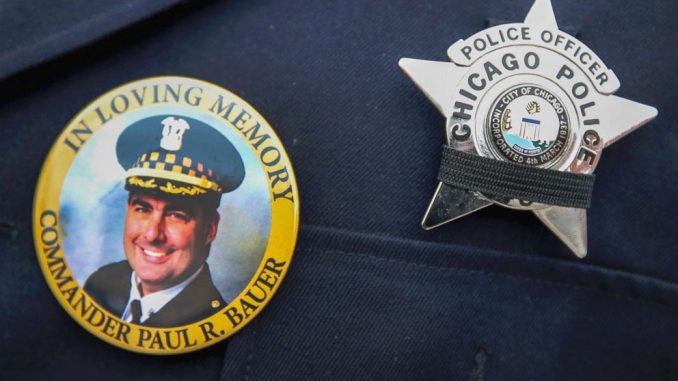 Thousands of people gathered Saturday morning to mourn a decorated Chicago police officer, who was gunned down while on duty this week.
A line of mourners wrapped around the street as they waited to enter the Nativity of Our Lord Church for the funeral service of Chicago police Cmdr. Paul Bauer, according to ABC station WLS. Bauer's wife, Erin, and their 13-year-old daughter, Grace, stood on the church steps to greet family, friends and law enforcement officers as they went inside.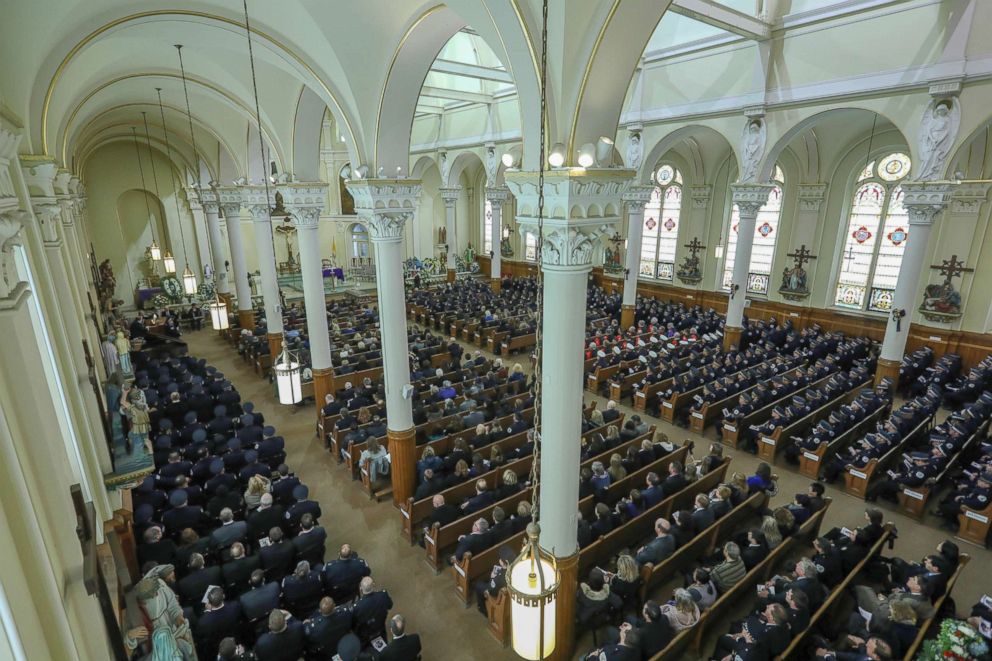 Grade did the first reading for her father's funeral Mass. Chicago Mayor Rahm Emanuel, police Capt. Mel Roman as well as John Escalante, who retired from the department in 2016 and is now the police chief at Northeastern Illinois University, were among those who delivered remarks about the fallen officer.
"Chicago is blessed to have known and been served by Paul Bauer," Emanuel said. "Chicago will never forget his grace and his goodness."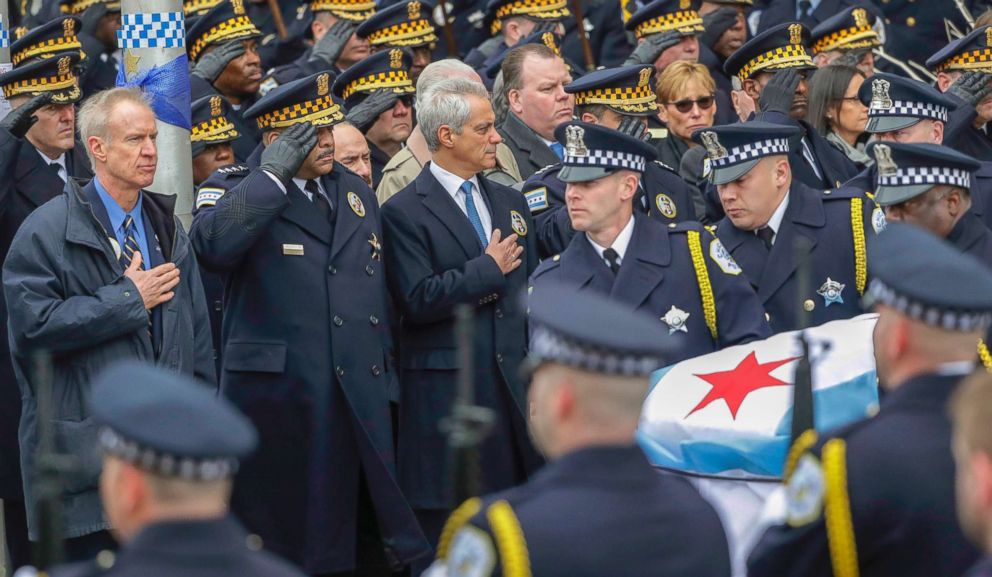 After the funeral mass, a sea of officers in blue as well as local citizens lined the procession route from Chicago's Bridgeport neighborhood to the Holy Sepulchre Cemetery in honor of the slain officer and the loved ones he leaves behind.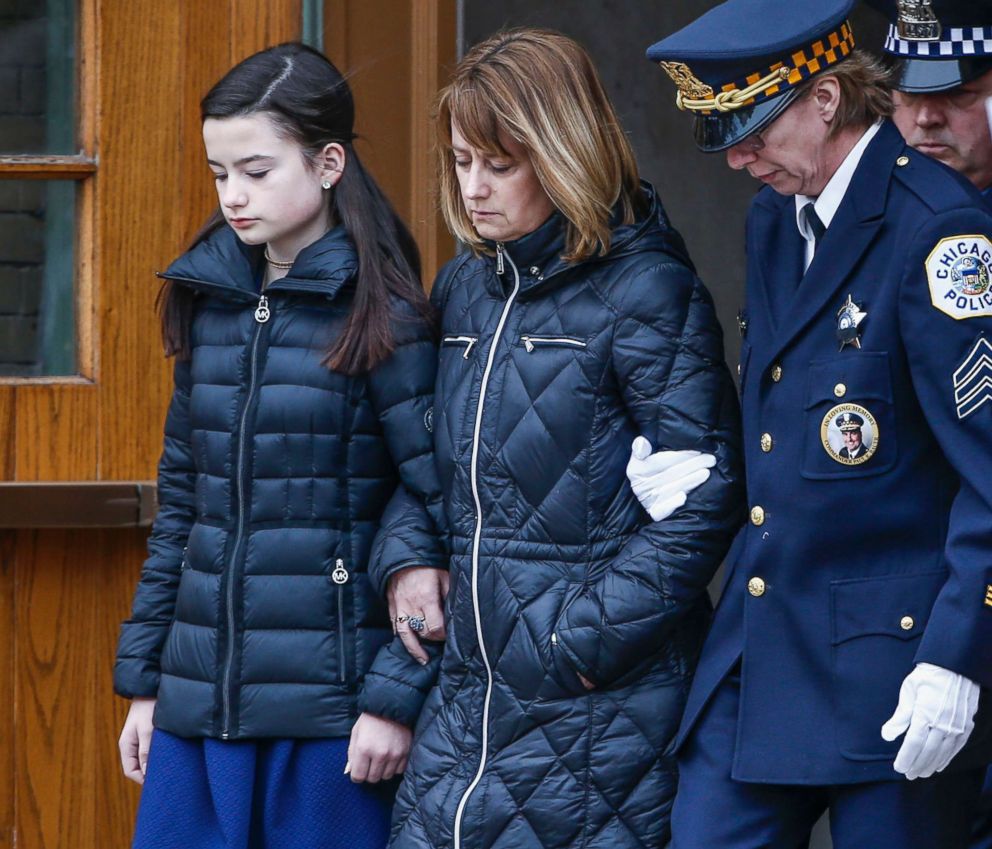 Bauer was shot and killed after engaging with a suspect near the Thompson Center in downtown Chicago on Tuesday.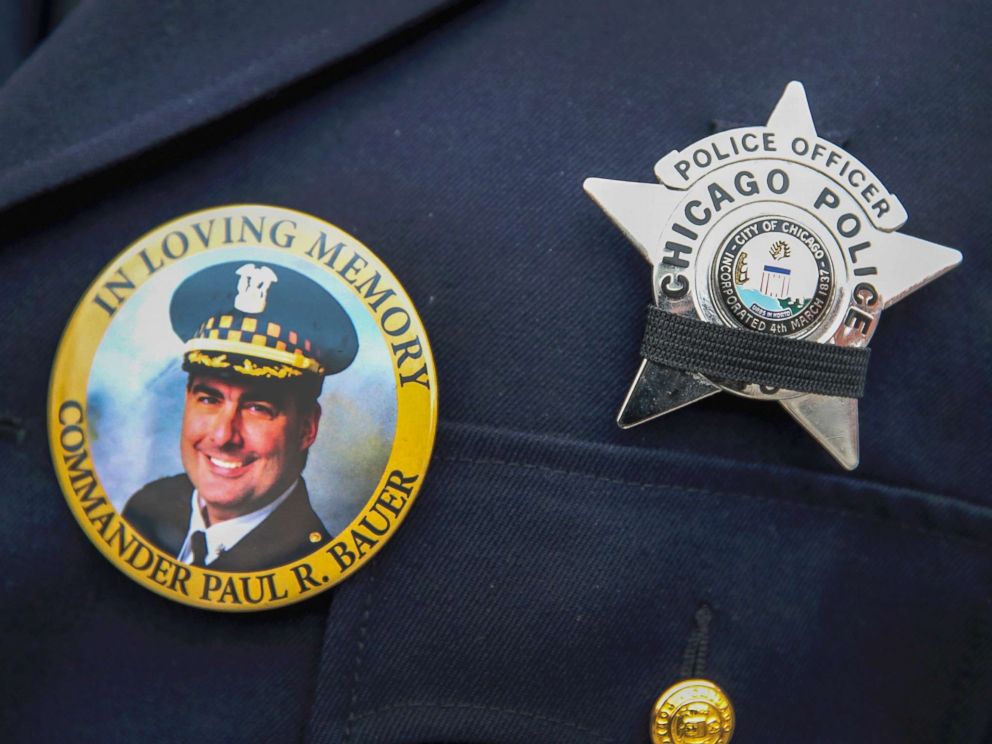 There was a report of a suspicious person spotted by a police officer who was patrolling the grounds by the Thompson Center, otherwise referred to as the State of Illinois Building, which has businesses on the first floor and a food court on the floor below. An officer made initial contact with the suspect but the person fled, Chicago Police Superintendent Eddie Johnson told a press conference Tuesday.
Bauer spotted the suspect and engaged him, but was shot multiple times, Johnson said.