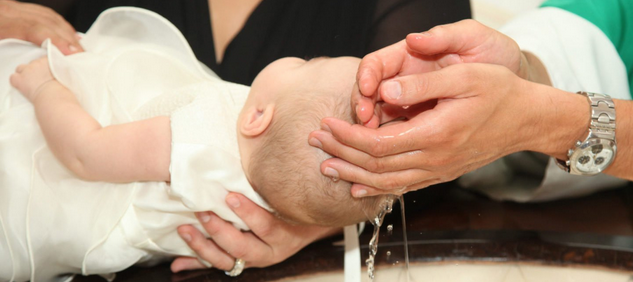 A North Carolina judge threw a mother in jail for seven days for having her daughter baptized without the father's presence and consent.
Kendra Stocks of Charlotte, N.C., will report to jail Friday to begin her seven-day sentence after District Court Judge Sean Smith ruled in March 2017 that she acted in "bad-faith disregard" and was therefore in contempt of court for having her daughter baptized without consulting Paul Schaaf, the child's father, according to Fox8. Stocks' sentence is based on a previous custody battle between her and Schaaf, to whom the court gave final authority on all legal decisions regarding the child, including decisions about religion, according to WSOC.
Schaaf and Stocks fought a custody battle over their daughter two years ago. The couple allegedly could never agree on religion, so the judge granted Schaaf full custody of the child, "specifically including decisions concerning religion" in 2016.  Both Schaaf and Stocks are practicing Catholics and both wanted their daughter to be baptized. The source of their initial disagreement that delayed their daughter's baptism remains unclear.
The judge warned both parents that if either of them breached the terms of the custody decision they could be fined or sentenced to jail. Stocks evidently ignored the warning and took her daughter to be baptized the very next day. Schaaf found out about the baptism via Facebook.
"The mother has acted selfishly by depriving father of the ability to be present at an event that was extraordinarily important to him," court documents read, according to WSOC.
Stocks appealed the judge's ruling, but a superior court upheld the ruling on Feb. 12.
"I'm scared," Stocks told The Charlotte Observer. "I'm sad about what has happened. I don't regret having her baptized. That was in her best interest … I don't see how this is in the best interest of the family. Her father is sending her mother to jail."
Nadia Margherio, Stocks' attorney, argued that Stocks had not violated the judge's decision since both parents had expressed a desire to have their daughter baptized and the judge had not explicitly stated that one parent must notify another about a baptism. The judge remained unconvinced, given court records that showed he had repeatedly asked Stocks whether she understood his order.
Stocks said that both sides of the family attended the baptism, with Schaaf's brother even attending as the child's godfather. Stock's said she had no idea why Schaaf did not know or did not remember the child's baptism was scheduled for that day.
"He did not know because nobody told him," Schaaf's lawyer, Jonathan Feit, said according to the Observer.
Feit argued that Stocks was not being jailed for baptizing her daughter, but for ignoring the judge's order.
Source: The Daily Caller