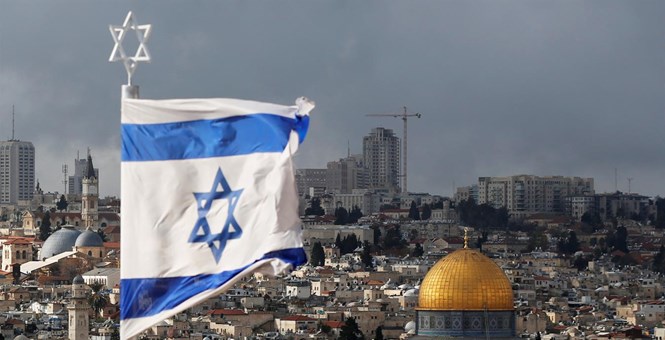 I'm a small government guy, however, it's sadly apparent that the United States of America is paralyzed with political indecision over something the State of Israel figured out more than 40 years ago: all schools should have mandated security features and active shooter protocols.
The horrific scene in Parkland, and the upsetting videos broadcast from the school during the shooting, should be the final straw. The kids should not have been hiding and screaming, they should have been in the midst of a pre-determined security protocol.
President Trump, if the Department of Education can force Americans to deal with the disaster of Common Core, it can certainly issue a federal mandate regarding school security. The time is now.
My personal manifesto is that government should never get involved in an issue unless an ongoing clear and present danger exists to large numbers of people, and that any regulation or legislation has a sunset provision.
Here we are.
In 1974, Israel endured the Ma'alot Massacre in which "Palestinian" terrorists took 115 people hostage at Netiv Meir Elementary School. Twenty-two children and three others were killed and 68 injured. Israel now requires schools with 100 or more students to have a guard posted. The civilian police force handles the entire security system of all schools from kindergarten through college. The Ministry of Education funds shelters and fences, reinforces school buses, and hires and trains guards.
Guards don't just stand around.  They check everyone entering, and engage threats.
And yeah, they've got guns. The lawful purposes for carrying guns are very clear: protect school personnel and students, create a sense of security, deter the ill-intentioned, and provide self-defense.
Common sense. Except to the illogical dullards who claim that "adding guns to schools won't fix anything" and are fixated on the NRA and the ridiculous notions that gun laws magically stop criminals and crazy people from obtaining one of the 300 million guns in our country.
But more to the point, Israel's Police Community & Civil Guard Department have a preventative care program that encourages safe behavior and offers violence protection strategies in normal situations.  Yet students are also trained in how to respond to an active shooter situation.
Ben Goldstein, an American who made aliyah to Israel, and now serves as volunteer security and supporter of IDF soldiers, says America is behind the curve.  Nevertheless, he says, it doesn't take much for students and teachers to protect themselves.
"Barricade, barricade. Are desks movable?  Is the teacher's desk movable?  Can they barricade inside of 20 seconds? If the shooter gets in, the kids should take whatever they've got and attack.  They can't just sit there frozen or they will die.  America does earthquake drills, why not active shooter drills?   More kids have been killed by shooters than earthquakes."
Barricading works, says Goldstein.In an active shooter situation, where a gunman is roaming a campus, five minutes is a lifetime, enough time for law enforcement to get to the scene. "In those five minutes, the shooter will have to move from class to class, reload, clear malfunctions, all that stuff takes time. And during gunfire lulls, kids must be taught to do something. Don't freeze. Moving once gets you out of that deer-in-headlights space. Take command of the classroom."
There is no other way, says Goldstein, and "sometimes children must take matters into their own hands. If the school has no proper security – two guards in case one gets shot, and no active shooter protocol, and no doors to withstand an attack – then the child needs to run as fast as they can AWAY from the shooter."
Because right now, America is the deer-in-headlights. Gun control debates are a distraction and impractical, and criminals ignore laws anyway. Crazy people are obviously not being dealt with properly – students at Parkland even predicted this would happen.
The only solution is for America to toughen up. We have a pugilist for a president, and that is long overdue. Now its time for President Trump to fight for our children by wielding government power in the proper manner, to do something that any reasoned American would agree with.
Instead of handing out participation trophies, let's make our kids into the self-reliant, pro-active defenders of themselves and others.
Mr. President, the time is now.
Source: Townhall