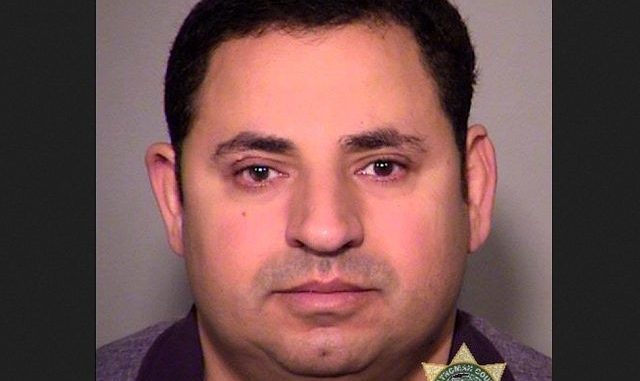 A judge sentenced an Oregon minimart owner to nearly two years behind bars after he was convicted of carrying out $189,000 worth of food stamp fraud.
Nasr Iskander, 39, was sentenced to 22 months in prison Friday after pleading guilty to first-degree aggravated theft, unlawfully using food stamp benefits, and unlawfully obtaining public assistance, the Oregonian reported.
Iskander carried out the $189,000 fraud over three and a half years, and prosecutors say that his customers were complicit in his scheme.
Prosecutors say Iskander ran a minimart out of a Shell gas station in southeast Portland like an ATM because he allowed his customers to exchange cash for benefits.
The customers, finding out about Iskander's scheme through word-of-mouth, frequented his store at the beginning of the month after the state recharged their electronic benefit transfer (EBT) cards.
Iskander charged an unusually high amount of food to food stamp recipients' benefit cards and handed them back half of the money, prosecutors say.
Investigators with the Oregon Department of Human Services, the agency that administers the food stamp program for the state, watched as customers entered Iskander's store, were charged a high-dollar amount for food, and left the store carrying no groceries.
This instance of food stamp fraud occurred at the state level, although these types of fraud cases occur at both state and federal levels.
In January, a Baltimore man was sentenced to 27 months in federal prison for carrying out $1.5 million worth of food stamp fraud. In that same month, the Justice Department accused a Tennessee meat market owner of orchestrating a $1.2 million food stamp fraud scheme.
Source: Breitbart