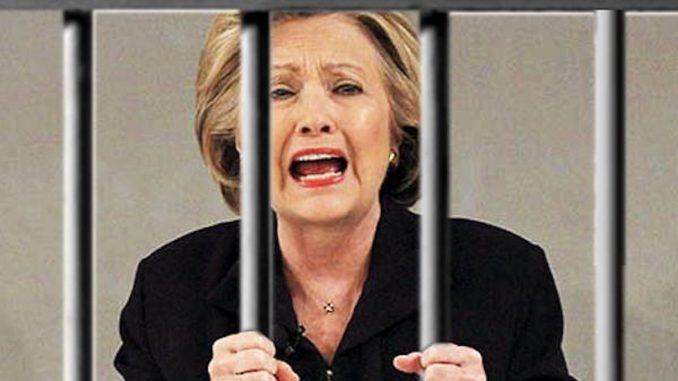 The informant, Douglas Campbell, said in the statement obtained by The Hill that he was told by Russian nuclear executives that Moscow had hired the American lobbying firm APCO Worldwide specifically because it was in position to influence the Obama administration, and more specifically Hillary Clinton.
Democrats have cast doubt on Campbell's credibility, setting the stage for a battle with Republicans over his testimony.
Campbell added in the testimony that Russian nuclear officials "told me at various times that they expected APCO to apply a portion of the $3 million annual lobbying fee it was receiving from the Russians to provide in-kind support for the Clintons' Global Initiative."
"The contract called for four payments of $750,000 over twelve months. APCO was expected to give assistance free of charge to the Clinton Global Initiative as part of their effort to create a favorable environment to ensure the Obama administration made affirmative decisions on everything from Uranium One to the U.S.-Russia Civilian Nuclear Cooperation agreement."
APCO officials told The Hill that its support for the Clinton Global Initiative and its work with Russia were not connected in any way, and in fact involved different divisions of the firm. They added their lobbying for Russia did not involve Uranium One but rather focused on regulatory issues aimed at helping Russia better compete for nuclear fuel contracts inside the United States.
"APCO Worldwide's activities involving client work on behalf of Tenex and The Clinton Global Initiative were totally separate and unconnected in any way," APCO told The Hill in a statement. "All actions on these two unconnected activities were appropriate, publicly documented from the outset and consistent with regulations and the law. Any assertion otherwise is false and unfounded."
Nick Merrill, a spokesman for Clinton, said Campbell's account is simply being used to distract from the investigations into President Trump and Russian election meddling.
"Just yesterday the committee made clear that this secret informant charade was just that, a charade. Along with the widely debunked text-message-gate and Nunes' embarrassing memo episode, we have a trifecta of GOP-manufactured scandals designed to distract from their own President's problems and the threat to democracy he poses," Merrill said.
In addition to his written statement, Campbell on Wednesday was interviewed for several hours behind closed doors by staff from both parties on the Senate Judiciary, the House Intelligence and the House Oversight and Government Reform committees.
Democrats have asked that a transcript of the interview be released to the public, but a court reporter was not present for the interview and Campbell was not sworn in.
Republicans are seeking to use Campbell's account to expand their investigations beyond the 2016 election and Trump to possible questions about Russian graft during the Obama administration.
They note that the FBI found Campbell's undercover work valuable enough to reward him with a $50,000 check in 2016.
Democrats, in turn, have accused Republicans of making "wild claims" about Campbell and Uranium One.
In a letter sent this week, Rep. Elijah Cummings (Md.), the top Democrat on the House Oversight and Government Reform Committee, and Rep. Adam Schiff (Calif.), the top Democrat on the House Intelligence Committee, asserted that Justice Department officials told both parties during a briefing in December that they ultimately found they "could not trust" Campbell when he was working as an FBI informant.
Justice officials also said that Campbell had at no point made "any allegations of corruption, illegality, or impropriety on Clinton, the Clinton Foundation, President Clinton, the Uranium One deal, or [the Committee on Foreign Investment in the United States]," according to the Democrats.