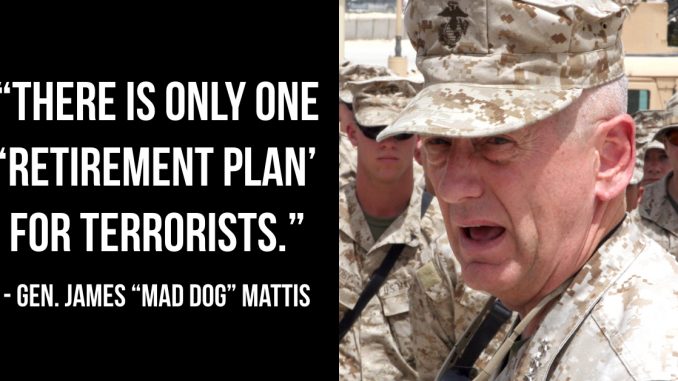 Defense Secretary James Mattis told congressional Republicans at their annual retreat in West Virginia Thursday that he is increasing defense spending to strengthen the military.
"I need to make the military more lethal. Some people think I'm supposed to be an equal-opportunity employer," Mattis told GOP lawmakers at the retreat, which is being held at the Greenbriar resort in White Sulphur Springs.
Mattis said that the Trump administration would request $716 billion in defense spending from Congress for the next fiscal year, beginning October 1.
The figure Mattis came up with was nearly $50 billion more than the amount Trump requested for the Pentagon's 2018 budget.
The proposed 2019 budget would be a seven percent increase from the $668 billion in defense spending the Trump administration requested for fiscal year (FY) 2018.
President Trump also appeared at the retreat Thursday, thanking congressional Republicans for passing tax reform legislation.
The president also touted his plan to end chain migration at the retreat.