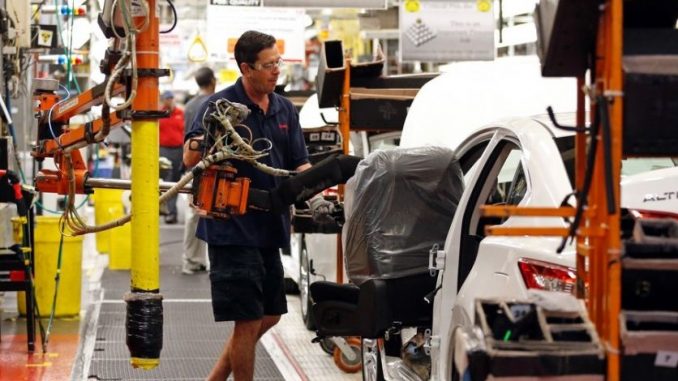 Black Americans are the most supportive group in the United States of dramatically lower legal immigration levels, down from where the U.S. currently admits more than 1 million legal immigrants a year, a new poll reveals.
According to a detailed Harvard-Harris poll, black Americans are more likely than any other demographic group to support lower yearly legal immigration levels, down to a fourth of current immigration levels.
When asked, "In your opinion, about how many legal immigrants should be admitted to the U.S. each year," 48 percent of black Americans said they would like to see between only one and 250,000 legal immigrants brought to the U.S. a year.
Black Americans have been disproportionately impacted by mass immigration to the U.S., researchers
say
, as they were replaced by Hispanics in 2004 as the largest minority group in the country.
Center for Immigration Studies Director of Research Steven Camarota's 2008 testimony before the U.S. Civil Rights Commission found that immigration had specifically impacted the poor and working-class black American men.
Camarota notes the low education level of black American men:
Compared to white men, a much larger share of native-born black men have relatively little education. About six out of 10 adult black men have only a high school degree or failed to graduate high school, compared to about four out of 10 white men [Emphasis added]
Due to this, black American men, according to Camarota, have been put in direct competition for American jobs against illegal and legal immigrants:
In my own research I have found that blacks are more likely to be in competition with immigrants than are whites. A 1995 study by Augustine Kposowa concluded that, "non-whites appear to lose jobs to immigrants and their earnings are depressed by immigrants." A 1998 study of the New York area by Howell and Mueller found that a 10-percentage-point increase in the immigrant share of an occupation reduced wages of black men about five percentage points. Given the large immigrant share of the occupations they studied, this implies a significant impact on native-born blacks. [Emphasis added]
A total of 30 percent of Hispanic Americans, likewise, said they wanted to see one to 250,000 legal immigrants admitted a year, a far drop from the more than 1 million legal immigrants who are imported every year.

Overall, a plurality of 35 percent of Americans said they wanted to see only one to 250,000 legal immigrants admitted to the U.S. every year, with 9 percent of Americans saying they want to see a full stop to legal immigration, favoring an immigration system that admits zero legal immigrants.
Every year the U.S. admits more than 1.5 million foreign nationals, with the vast majority deriving from family-based chain migration, whereby newly naturalized citizens can bring an unlimited number of foreign relatives to the U.S. In 2016, the legal and illegal immigrant population reached a record high of 44 million. By 2023, the Center for Immigration Studies estimates that the legal and illegal immigrant population of the U.S. will make up nearly 15 percent of the entire U.S. population.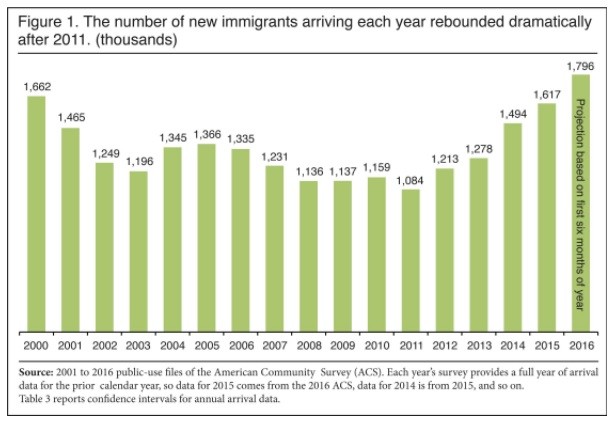 Mass immigration has come at the expense of America's working and middle class, which has suffered from poor job growth, stagnant wages, and increased public costs to offset the importation of millions of low-skilled foreign nationals.
Four million young Americans enter the workforce every year, but their job opportunities are further diminished as the U.S. imports roughly two new foreign workers for every four American workers who enter the workforce. Even though researchers say 30 percent of the workforce could lose their jobs due to automation by 2030, the U.S. has not stopped importing more than a million foreign nationals every year.
For blue-collar American workers, mass immigration has not only kept wages down but in many cases decreased wages, as Breitbart News reported. Meanwhile, the U.S. continues importing more foreign nationals with whom working-class Americans are forced to compete. In 2016, the U.S. brought in about 1.8 million mostly low-skilled immigrants.
Source: Breitbart
[adrotate banner="24″]

Widget not in any sidebars