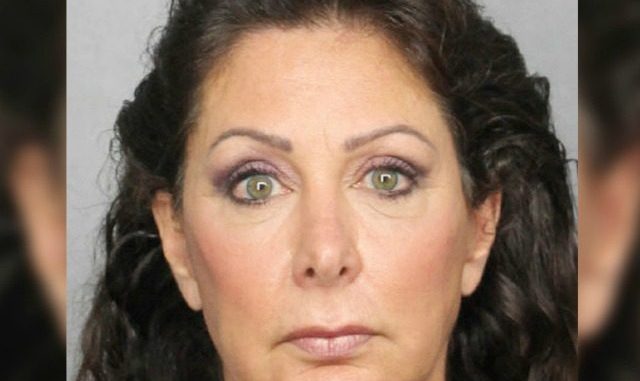 A Florida mayor has been removed from her position after being arrested for alleged felony corruption following an FBI sting.
Florida Gov. Rick Scott, a Republican, issued an executive order Friday suspending Hallandale Beach Mayor Joy Cooper, a Democrat, from her position after she was charged with felony counts of money laundering, exceeding campaign contribution limits, and official misconduct, the Sun Sentinel reported.
Prosecutors say Cooper also faces a misdemeanor count of soliciting contributions in a government building.
The Broward State Attorney's Office announced the charges against Cooper following an undercover FBI investigation.
Agents had investigated Cooper and her associates since 2012, discovering that the Hallandale Beach mayor had been accepting illegal campaign donations through ex-attorney Alan Koslow.
Court documents show that undercover agents gave Koslow a Dunkin' Donuts bag filled with $8,000 in August 2012. He allegedly told the undercover investigators that he "had the vote of the mayor" and influence over the city commission.
While undercover, agents reportedly met with Cooper and Koslow in 2012 and secretly recorded their conversations with them.
Cooper surrendered to authorities Thursday after the completion of the investigation.
If convicted, Cooper faces five years behind bars for each felony count and a maximum one-year prison sentence for the misdemeanor.
Cooper served as Hallandale Beach's mayor since 2005. Before she became mayor, she served on the city commission beginning in 1999.
Vice Mayor Keith London will act as mayor in Cooper's absence.
Source: Breitbart
[adrotate banner="24″]

[pt_view id="517b65fj16″]