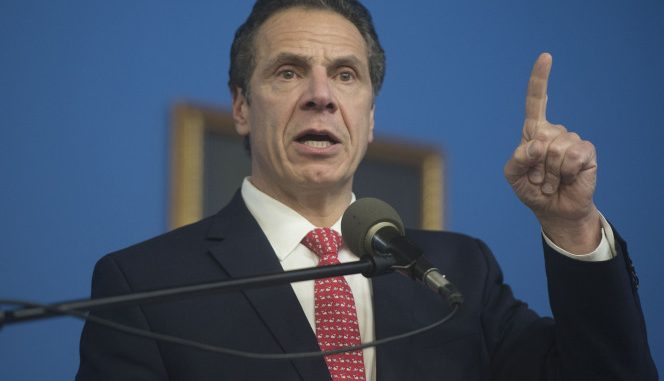 Gov. Cuomo wants to give another break to immigrant Dreamers by extending free public college tuition to students who were brought into to the United States illegally as kids, according to the New York Post.
Cuomo tucked a provision in his $168 billion budget plan that would amend state education law to make the undocumented students eligible for the Excelsior Scholarship program, which covers tuition costs for students from families with incomes of up to $125,000.
On Tuesday, he said the state would continue providing Medicaid to Dreamers regardless of any federal changes to the Deferred Action Childhood Arrival Program, or DACA.
[adrotate banner="24″]

[pt_view id="517b65fj16″]
But Republicans in the state Senate said they won't go along with Cuomo's latest idea.
"We don't support giving free college tuition to people who are here illegally," said Senate GOP spokesman Scott Reif.