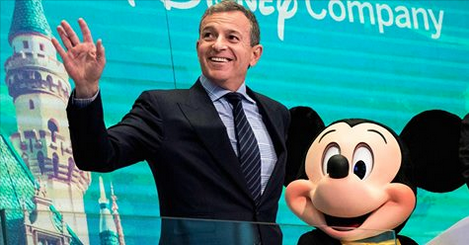 (Orlando Sentinel) More than 125,000 employees at Walt Disney Company will receive a one-time $1,000 cash bonus, announced company chairman and chief executive officer Robert Iger Tuesday.
All employees who are either full-time or part-time and have worked at Disney since Jan. 1 are eligible for the money which will be split in two payments in March and September, according to a news release which added employees can be hourly or salaried but not executives.
Iger also announced the company was investing $50 million for a program to help hourly employees pay for college tuition.
"With this new plan, participants can pursue qualifying higher education or vocational training, including courses unrelated to their current responsibilities at Disney," the release said.
Nearly 88,000 employees are eligible, the company said.
"After the initial investment of $50 million, Disney will provide up to $25 million in annual funding going forward," the release said.
The announcement comes after Walt Disney World union members unanimously rejected the company's contract proposal on Dec. 20.
Disney's offer would have given full-time and part-time employees a 3 percent or a 50-cent raise — whichever was higher — retroactive to Sept. 24 and again in September 2018. Tipped employees were not eligible for the salary increase under the proposal.
Disney also proposed a one-time $200 bonus for full-time employees and those who get tips.
Several union members said they voted against the offer because they were struggling with jobs that paid a starting wage of $10 an hour and they deserved more.
[adrotate banner="24″]

[pt_view id="517b65fj16″]