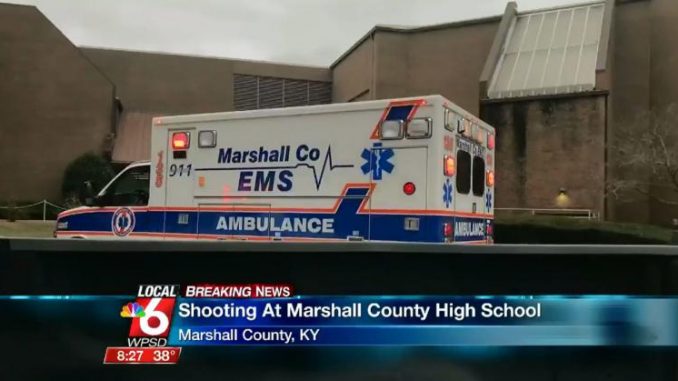 A school shooting at the Marshall County High School in Benton, Ky., Tuesday has left at least one person dead and mutliple others injured, officials said.
Kentucky Gov. Matt Bevin tweeted the shooter is in custody. Officials told Fox News the threat was over.
Tragic shooting at Marshall County HS…Shooter is in custody, one confirmed fatality, multiple others wounded…Much yet unknown…Please do not speculate or spread hearsay…Let's let the first responders do their job and be grateful that they are there to do it for us…

— Governor Matt Bevin (2015-2019) (@GovMattBevin) January 23, 2018
My thoughts & prayers go out to the students & faculty at Marshall County High School where there has been a tragic school shooting.

— James Comer (@JamesComer) January 23, 2018
This is a developing story. Please check back for updates. 
[adrotate banner="24″]

[pt_view id="517b65fj16″]