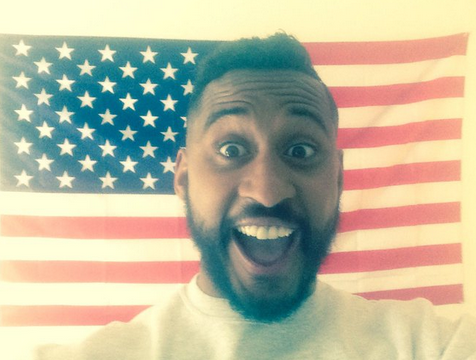 (Townhall) When Rep. Maxine Waters (D-CA) joined the list of Democrats who said they'd be skipping President Trump's first State of the Union address (because he's a "despicable" human), one veteran jumped at the opportunity to be a seat filler.
Army Vet Ricky Taylor let it be known last week that he'd gladly take her spot.
https://twitter.com/Elucifer23/status/953124871416045568
Thousands of retweets, an appearance on "Fox & Friends," and a meeting with Rep. Sean Duffy (R-WI) later, and Taylor has earned himself a spot in the room.
Duffy reached out to Taylor after seeing his Fox News. Long story short: he invited the veteran to the SOTU address as his plus one. The extra ticket usually goes to his wife Rachel Campos Duffy, but she too was more than happy to give it to Taylor.
It is an "honor" and "a great American experience" to be sitting in the chamber listening to the president of the United States – regardless of political affiliation, Rep. Duffy said.
Asked why Waters herself didn't offer him her ticket, Taylor mused that it's probably because as a black, Latino, Trump supporting veteran, he "doesn't fit her narrative."
No worries, he's going anyway.
https://twitter.com/Elucifer23/status/953690116630990848
Congrats Ricky!
[adrotate banner="24″]

[pt_view id="517b65fj16″]