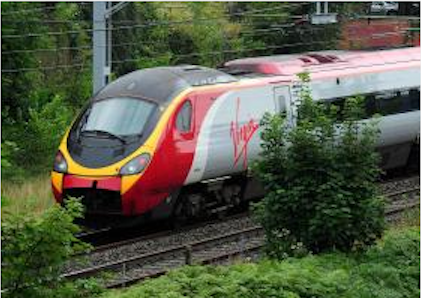 "We must not ever be seen to be censoring what our customers read," says billionaire after instructing operator to resume selling tabloid in on board shops
(Independent) Richard Branson has overturned a decision to stop stocking the Daily Mail on Virgin Trains, a move he acknowledged had "been seen as censorship".
The billionaire businessman said he had listened to concerns about an announcement last week that the operator would no longer sell the newspaper on its services.
The company had said the Mail, one of a handful of publications Virgin sold in its on-board shops, was "not compatible" with its "brand and beliefs". It cited "considerable concerns" raised by train staff about the newspaper's stance on issues including immigration, LGBT rights and unemployment.
The tabloid called the move "disgraceful", an attack on freedom of speech and suggested its pro-Brexit stance may have influenced the decision. Mr Branson is an outspoken opponent of the UK's departure from the European Union.
However, the Virgin founder denied the decision to pull the title from sale was "part of some grand campaign or at my behest" and said he and business partner Brian Souter had been unaware of the move until they read about it in the media.
He wrote: "The decision was made in response to feedback from some of our Virgin Trains employees. Brian and I respect our people when they make decisions and we listen to their views.
"But we must also listen to the concerns voiced widely this week – by those who agree with the Mail's editorial stance and those who vehemently disagree with it – that this move has been seen as censorship.
"Freedom of speech, freedom of choice and tolerance for differing views are the core principles of any free and open society. While Virgin Trains has always said that their passengers are free to read whatever newspaper they choose on board West Coast trains, it is clear that on this occasion the decision to no longer sell the Mail has not been seen to live up to these principles."
 The decision to pull the Mail from sale was taken in November but did not emerge until last week, when a leaked internal memo surfaced in the monthly journal of train drivers union Aslef.
In the memo, Drew McMillan, head of colleague communication and engagement, said: "Thousands of people choose to read the Daily Mail every day. But they will no longer be reading it courtesy of VT. There's been considerable concern raised by colleagues about the Mail's editorial position on issues such as immigration, LGBT rights and unemployment.
"We've decided that this paper is not compatible with the VT brand and our beliefs. We won't be stocking the Daily Mail for sale or as a giveaway."
The move was criticized by friends and foes of the Mail, with Jeremy Corbyn promising Labor would not restrict sales of the paper if it re-nationalised the railways.
Downing Street said Prime Minister Theresa May had "always been clear on the importance of a free press to our democracy", while Foreign Secretary Boris Johnson condemned the "absurd ban" as "pompous, censorious and wrong".
Mr Branson said he had instructed Virgin Trains to re-stock the newspaper "while they undertake a full review of their sales policy, making clear that this policy should not single out individual media titles".
He added: "Brian and I agree that we must not ever be seen to be censoring what our customers read and influencing their freedom of choice. Nor must we be seen to be moralizing on behalf of others."
A Daily Mail spokesman said: "We welcome Sir Richard Branson and Brian Souter's support for freedom of speech, which is a cornerstone of our democracy, and his decision to instruct Virgin Trains to restock the Mail. We are sure the many Mail readers who travel on Virgin Trains will be delighted."
[adrotate banner="24″]

[pt_view id="517b65fj16″]