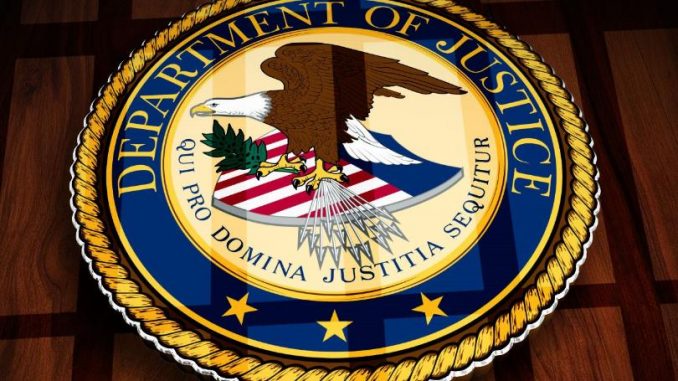 Attorney Jeff Sessions has been tight lipped about the investigations going on behind the scenes at the Justice Department, which is how a DOJ is supposed to be ran.
Anonymous citizens are tallying the unprecedented amount of sealed indictments that are listed across the United States. At last count, there currently are over 9,000.
This means the Justice Department has been very busy and many are speculating as to what they are all related to.
Some people think that the sealed indictments are a coordinated effort to bring down an 'elite pedophile ring' that involves many across the Government, Hollywood and the Mainstream Media.
The indictments that were unsealed today however, have to do with 'Uranium One'.
The same Uranium One that Hillary Clinton just 'happened to receive several millions of dollars' into the Clinton Foundation while she oversaw the deal being approved.
From Justice.Gov
An indictment against a former co-president of a Maryland-based transportation company that provides services for the transportation of nuclear materials to customers in the United States and abroad, was unsealed today for his alleged role in a scheme that involved the bribery of an official at a subsidiary of Russia's State Atomic Energy Corporation.

Acting Assistant Attorney General John P. Cronan of the Justice Department's Criminal Division, Acting U.S. Attorney Stephen M. Schenning of the District of Maryland, Principal Deputy Inspector General April G. Stephenson of the U.S. Department of Energy's Office of Inspector General (DOE-OIG) and Assistant Director in Charge Andew W. Vale of the FBI's Washington, D.C. Field Office made the announcement.

Mark Lambert, 54, of Mount Airy, Maryland, was charged in an 11-count indictment with one count of conspiracy to violate the Foreign Corrupt Practices Act (FCPA) and to commit wire fraud, seven counts of violating the FCPA, two counts of wire fraud and one count of international promotion money laundering. The charges stem from an alleged scheme to bribe Vadim Mikerin, a Russian official at JSC Techsnabexport (TENEX), a subsidiary of Russia's State Atomic Energy Corporation and the sole supplier and exporter of Russian Federation uranium and uranium enrichment services to nuclear power companies worldwide, in order to secure contracts with TENEX.

The case against Lambert is assigned to U.S. District Court Judge Theodore D. Chuang of the District of Maryland.

According to the indictment, beginning at least as early as 2009 and continuing until October 2014, Lambert conspired with others at "Transportation Corporation A" to make corrupt and fraudulent bribery and kickback payments to offshore bank accounts associated with shell companies, at the direction of, and for the benefit of, a Russian official, Vadim Mikerin, in order to secure improper business advantages and obtain and retain business with TENEX. In order to effectuate and conceal the corrupt and fraudulent bribe payments, Lambert and others allegedly caused fake invoices to be prepared, purportedly from TENEX to Transportation Corporation A, that described services that were never provided, and then Lambert and others caused Transportation Corporation A to wire the corrupt payments for those purported services to shell companies in Latvia, Cyprus and Switzerland. Lambert and others also allegedly used code words like "lucky figures," "LF," "lucky numbers," and "cake" to describe the payments in emails to the Russian official at his personal email account. The indictment also alleges that Lambert and others caused Transportation Corporation A to overbill TENEX by building the cost of the corrupt payments into their invoices, and TENEX thus overpaid for Transportation Corporation A's services.

In June 2015, Lambert's former co-president, Daren Condrey, pleaded guilty to conspiracy to violate the FCPA and commit wire fraud, and Vadim Mikerin pleaded guilty to conspiracy to commit money laundering involving violations of the FCPA. Mikerin is currently serving a sentence of 48 months in prison and Condrey is awaiting sentencing. The indictment includes allegations against Lambert based on his role in effectuating the criminal scheme with Condrey, Mikerin, and others.
READ INDICTMENT HERE: DEPARTMENT OF JUSTICE
These indictments have to have Hillary Clinton nervous as the 'house of cards' is beginning to crumble around her.
Just recently the DOJ announced that they were reopening the investigation into Hillary Clinton's email server and the Clinton Foundation's "Pay-for-Play" operations.
[adrotate banner="24″]

[pt_view id="517b65fj16″]