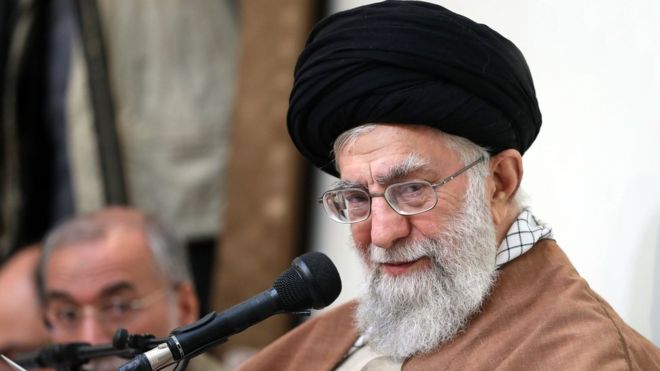 Iran has banned teaching the English language in primary schools, calling the subject a "cultural invasion".
(BBC) The education ministry "envisages strengthening Persian language skills and Iranian Islamic culture of pupils at the primary school stage", its secretary told state media.
Iran's Supreme Leader, Ayatollah Ali Khamenei, has previously expressed concern about the teaching of English.
It is seen as an important skill by many Iranians and is widely studied.
English is a foreign language option for many at secondary level, which begins at the age of 12, but its popularity has led to classes being offered by some schools much earlier.
"Teaching of foreign languages has not been recommended by any means" at primary level, Mehdi Navid-Adham, secretary of the Supreme Education Council, told the state-run IRIB news agency.
He also said that primary schools which teach English as an extra class outside of school hours were committing a "violation".
The ban does not affect foreign-language tuition at secondary school or popular private institutes which teach English outside the educational system.
Broadcast and print media in Iran are controlled by the state but include several English-language outlets, including the Islamic Republic News Agency and PressTV.

Another isolationist measure
Analysis by Rana Rahimpour, BBC Persian
This move is in line with the supreme leader's anti-Western, isolationist view of the world. He has repeatedly said that teaching English to children from an early age could lead to "western cultural infiltration".
He says the language of science is not necessarily English and that children should be taught other languages like Spanish, French, or eastern languages.
President Hassan Rouhani disagrees with him, and has said that knowing English will help young people join the job market. But he had little power to stop the ban.
However, it is unlikely to stop families from pushing their children to learn English.
Many middle class families already take their kids to independent language institutions after school hours because the methods used to teach English at normal schools aren't very successful.
Ayatollah Khamenei laid out his views on the issue in a 2016 speech given to teachers, criticising the spread of English to nursery schools.
He said such developments were part of a Western idea of instilling "thought and culture to the younger generation of countries".
"These remarks do not mean terminating English language teaching at schools, but the main issue is to know our rival and how precisely the opposite party has made planning to influence the country's future generation," he said.
The move comes amid significant turmoil in Iran.
At least 21 people have been killed in anti-government protests which began in late December over standards of living.
More than 1,000 people are said to have been arrested, including at least 90 students.
Ayatollah Khamenei blamed unspecified external "enemies" for the unrest.
[adrotate banner="24″]

[pt_view id="517b65fj16″]