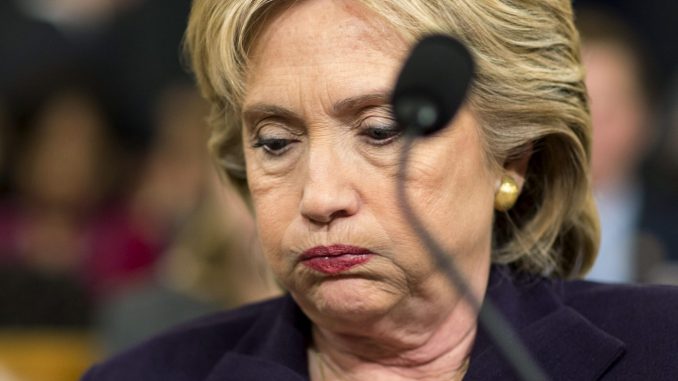 TOWNHALL The Justice Department has opened a new investigation of the Clinton Foundation over "pay to play" allegations during Hilary Clinton's time as secretary of state, it's been confirmed by multiple outlets.
The investigation is being led by the U.S. Attorney's office and the FBI in Little Rock, Arkansas, which is where the Foundation started. That field office has already interviewed one witness in the last month, with more to come in the near future, according to law enforcement officials, reports The Hill.
The officials, who spoke only on condition of anonymity, said the probe is examining whether the Clintons promised or performed any policy favors in return for largesse to their charitable efforts or whether donors made commitments of donations in hopes of securing government outcomes.

The probe may also examine whether any tax-exempt assets were converted for personal or political use and whether the Foundation complied with applicable tax laws, the officials said.

One witness recently interviewed by the FBI described the session to The Hill as "extremely professional and unquestionably thorough" and focused on questions about whether donors to Clinton charitable efforts received any favorable treatment from the Obama administration on a policy decision previously highlighted in media reports.
Clinton's chief spokesman Nick Merrill slammed the reopening of the investigation, calling it "disgraceful" and a political stunt.
"Let's call this what it is: a sham," Merrill said. "This is a philanthropy that does life-changing work, which Republicans have tried to turn into a political football.  It began with a now long-debunked project spearheaded by Steve Bannon during the presidential campaign.  It continues with Jeff Sessions doing Trump's bidding by heeding his calls to meddle with a department that is supposed to function independently."
Craig Minassian, a spokesman for the Foundation, also said the investigation was political but that the organization would continue its work.
"Time after time, the Clinton Foundation has been subjected to politically motivated allegations, and time after time these allegations have been proven false. None of this has made us waver in our mission to help people," Minassian said. "The Clinton Foundation has demonstrably improved the lives of millions of people across America and around the world while earning top ratings from charity watchdog groups in the process."
[adrotate banner="24″]

[pt_view id="517b65fj16″]