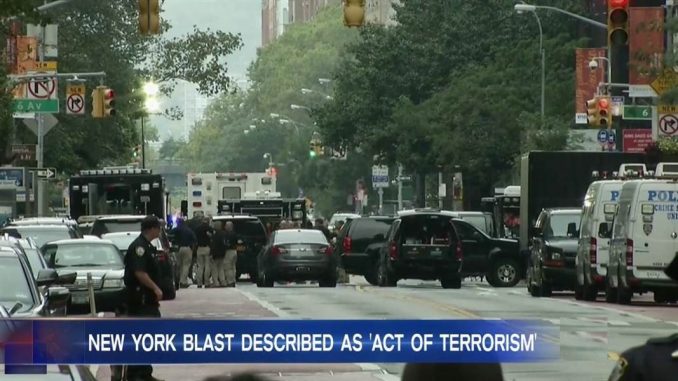 (NYPOST) A would-be suicide bomber set off a device at the Port Authority bus terminal subway station Monday morning, law enforcement sources said.
The suspected bomber – who had wires attached to him – was armed with a pipe bomb and a battery pack, sources said.
He was taken into custody after the device partially detonated inside the passageway to the N, Q and R trains, according to sources.
There was at least one injury and the wounded was the suspect. He was taken to Bellevue Hospital. His identity was not immediately known.
Emergency personnel flooded the scene.
Mayor de Blasio has been briefed on the incident
[adrotate banner="24″]

[pt_view id="517b65fj16″]