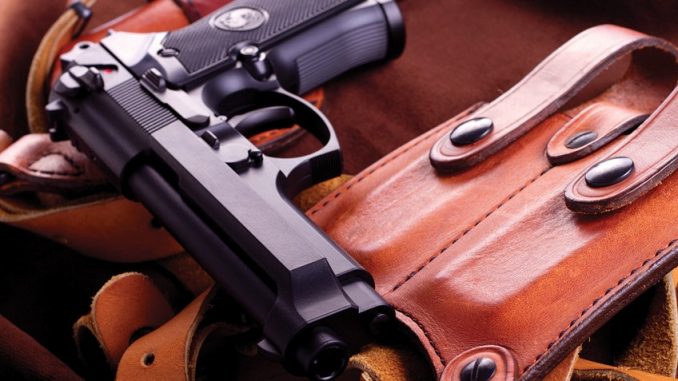 National Concealed Carry Reciprocity, H.R. 38, is up for a vote ON WEDNESDAY in the U.S. House of Representatives!
However, there is a twist. I received a call from one of Virginia's Representatives letting me know that Republican leadership has combined H.R. 38 with H.R. 4434 (which is the "Fix NICS Act").
So both bills will either pass or fail with the same vote. ?
After conferring with the Virginia Citizens Defense League Board and one of our attorneys, Virginia Citizens Defense League is going to continue supporting H.R. 38, even when combined with H.R. 4434.
The combined bill is supported by at least two national gun rights organizations: Gun Owners of America and the NRA. The idea is that gun owners will gain far more by having National Reciprocity than would be lost to the bad parts of the Fix NICS component.
There are various theories floating around as to whether combining the bills is either a good strategy that will help get National Reciprocity onto the President's desk or a horrible strategy that will only get the Fix NICS bill on his desk. Should National Reciprocity die in the Senate, but Fix NICS survive, we will then contact our Representatives to kill the Fix NICS bill and also ask the President to veto the Fix NICS bill unless National Reciprocity is also put on his desk.
The Citizens Committee for the Right to Keep and Bear Arms (CCRKBA) is working to get an amendment to improve the Fix NICS part of the bill. That would be an ideal solution.
Virginia Citizens Defense League will push CCRKBA's amendment to Fix NICS once we know which Representative is carrying it and once we can verify the wording.
You will be updated once I know more about the CCRKBA's proposed amendments, hopefully on Tuesday. You will also be updated on the disposition of H.R. 38 once I find out how the vote went on Wednesday.
[adrotate banner="24″]

[pt_view id="517b65fj16″]