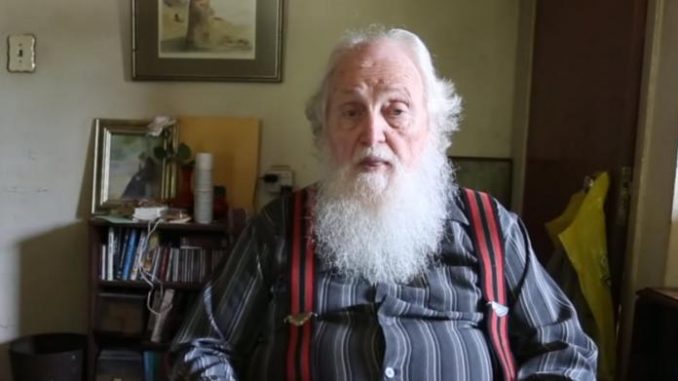 Man Builds North America's Largest Private Doomsday Bunker Out Of School Busses
 Tensions remain incredibly high between the United States and North Korea. While everything was relatively quiet on that front for some time, another missile test by the rogue nation has ratcheted things right back up to where they were. This test was particularly chilling, as it demonstrated that North Korea is fully capable of reaching the continental United States with a ballistic missile.
By all rational accounts, an actual war between the US and the DPRK would be a rather lopsided affair in favor of the US. However, that doesn't mean that North Korea couldn't do a whole lot of damage along the way. That's a pretty frightening thought to come to terms with, and some folks just aren't willing to take any chances. As such, there has been somewhat of a renaissance in so-called doomsday shelters, which provide a safe haven in the event of an apocalyptic scenario.
As Oddity Central shares, Bruce and Jean Beach have constructed a rather epic one up in Canada. In fact, it's dubbed the largest private doomsday shelter in North America. Even more amazingly, the shelter was constructed completely out of school buses – 42 of them to be exact. The old buses are encased in concrete and buried about 14 feet underground, and it's designed to accommodate as many as 500 people with everything necessary to survive doomsday.
As Bruce sees it, his construction is going to come in handy sooner rather than later.
"I used to always say the end of the world was going to be two years from now," he said. "But now I say it is going to be two weeks from now — and if I am wrong, I will revise my date. People think, 'What a nut,' and I know that, but I don't mind, I understand the world looks upon me that way."
 Back in 2015, the Canadian Survival & Meeting expo organized a gathering at the property, and scores of folks walked away thoroughly impressed. Among those were event organizer Che Bodhi.
"When you go inside the bunker for the first time, it is a different planet, it's like you're on Mars," he said. "When you hear about this concept of 42 school buses underground, to fathom it is nothing compared to going in and actually seeing it…It's crazy in there."
The shelter is dubbed 'Ark Two,' and private tours can be arranged on the Beachs' website for those that are so inclined. We'll hold out hope that this shelter will prove to be nothing more than a curiosity instead of a necessity, but we would imagine that the Beachs have a small sense of solace afforded by the fact that they appear to be well set up if things wind up hitting the fan.
Thoughts of an intercontinental war have been rather unthinkable for decades, but it's not out of the realm of possibility at the present time. As always, we'll hold out hope that cooler heads will prevail in the long run
[adrotate banner="24″]

[pt_view id="517b65fj16″]