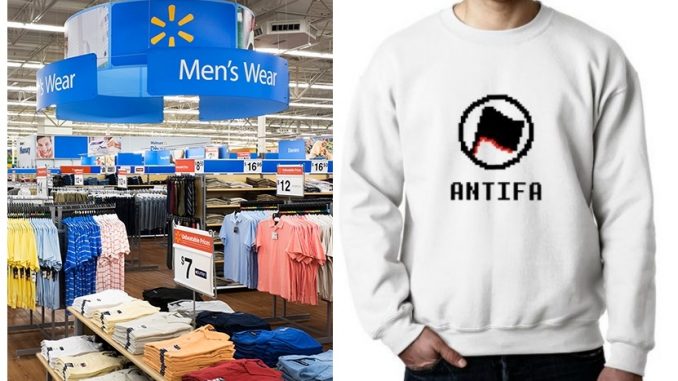 Walmart is selling "Antifa" clothing that "will [allow you to] express yourself inside the opposition to the ideology, organizations, governments and people from the far right (fascism)."
The mega-retailer is offering at least 13 different sweatshirts "made in Mexico of 100% COTTON for all-day comfort" promoting the group whose activities were "formally classified" by the Obama Administration "as domestic terrorist violence" as early as April 2016, according to Politico, despite the group's efforts to downplay this determination.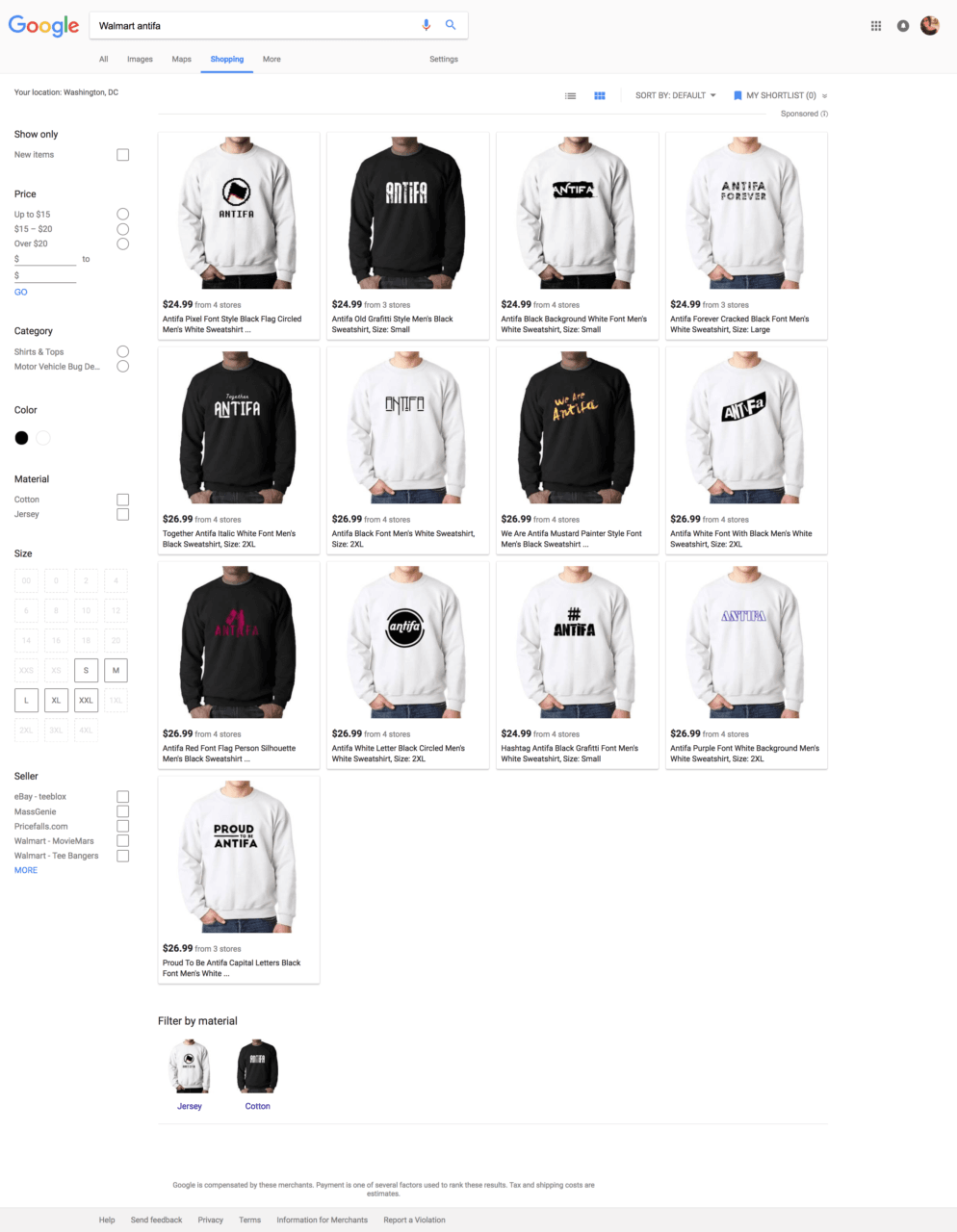 "Antifa," or Anti-Fascist Action, is an informal grouping of communist, anarchist, and other far-left street gangs. Drawing inspiration from the German Communist Party's street fighters of the 1930s, the modern movement grew out of the European far-left punk scene in the 1980s. These unapologetically violent bands of leftists were largely unknown in the United States until recent years, when America's post-Occupy Wall Street far-left began adopting the name.
Antifa is well known for dozens of violent crimes against people they consider "fascists" on both sides of the Atlantic. As Breitbart News's Ian Mason cataloged, to Antifa, "fascists" include "in no particular order":
…Trump supporters, other Trump supporters, members of Germany's populist AfD party, a 20-year-old woman who chose to wear a Spanish-flag bracelet, a Philadelphia free speech rally, former UKIP and Brexit leader Nigel Farage, libertarian VICE News co-founder Gavin McInnes, French policemen, and Israeli-owned bookstores. Interesting, a Salafist Muslim who attacked a "filthy white" Antifa writer because he disrespected Islam does not qualify.
None of this has stopped Antifa from receiving a rash of positive press from American left-leaning media outlets; acceptance from both Democratic politicians and Republicans like John McCain, Marco Rubio, and Mitt Romney; and, now, its own clothing collection at Walmart.
"Just remember to keep creating a better world," the clothing advertisements encourage.
This glorification of Antifa was mirrored Friday by the New York Times, which published a fashion style guide for the group: "practical advice on how to dress for a riot." In their guide, the Times explains why a uniform look is needed, from Breitbart News's Charlie Nash:
"These defensive methods work only if there are enough black-clad others nearby. A single person in all black and multiple face masks is an eye grabber."

Finally, the Times claimed that dressing in black militant gear and concealing your face forms an "emotional connection" with other rioters.

"Tactical considerations aside, it's this emotional connection with other members of the bloc that many practitioners highlight the most in interviews," they proclaimed. "It's why soldiers and police have uniforms."
Walmart has come under previous criticism for selling "Black Lives Matter" shirts and other items. Following a request from the national Fraternal Order of Police, the retail giant eventually removed one of the items last December, shirts that said "Bulletproof," but refused to remove the rest.
As with the "Black Lives Matter" paraphernalia, the Antifa products are being sold by a third party manufacturer, in this case, Tee Bangers, on Walmart's website.
Tee Bangers list as partners the following household names on their "About Us" page: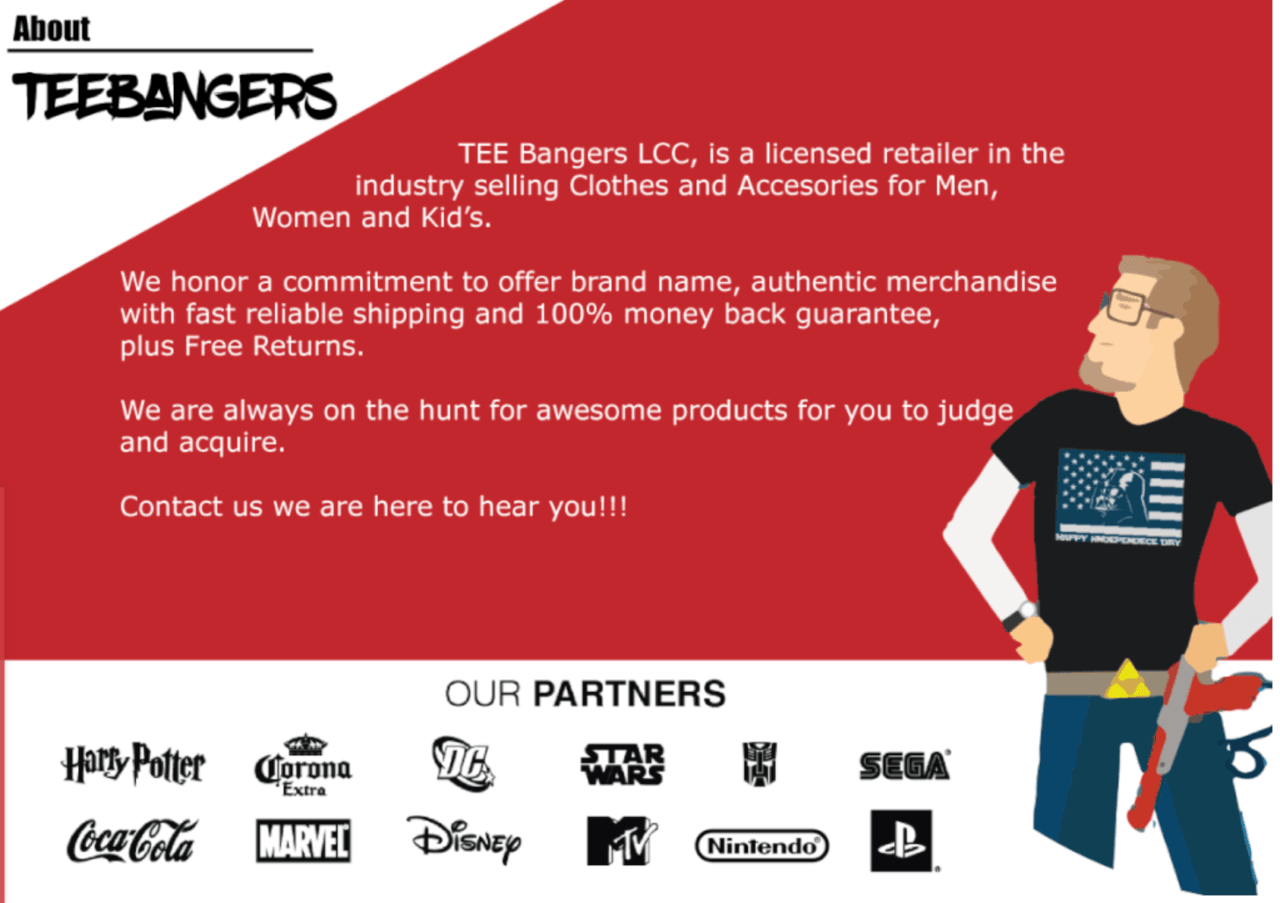 In June, Walmart said it wanted to avoid offending any of its customers and, joiningAmazon, Sears, Ebay, and others, stopped selling products displaying the Confederate flag. The chain released a statement saying, "We never want to offend anyone with the products that we offer. We have taken steps to remove all items promoting the Confederate flag from our assortment — whether in our stores or on our web site."
Here are Walmart's current "Black Lives Matter" online offerings: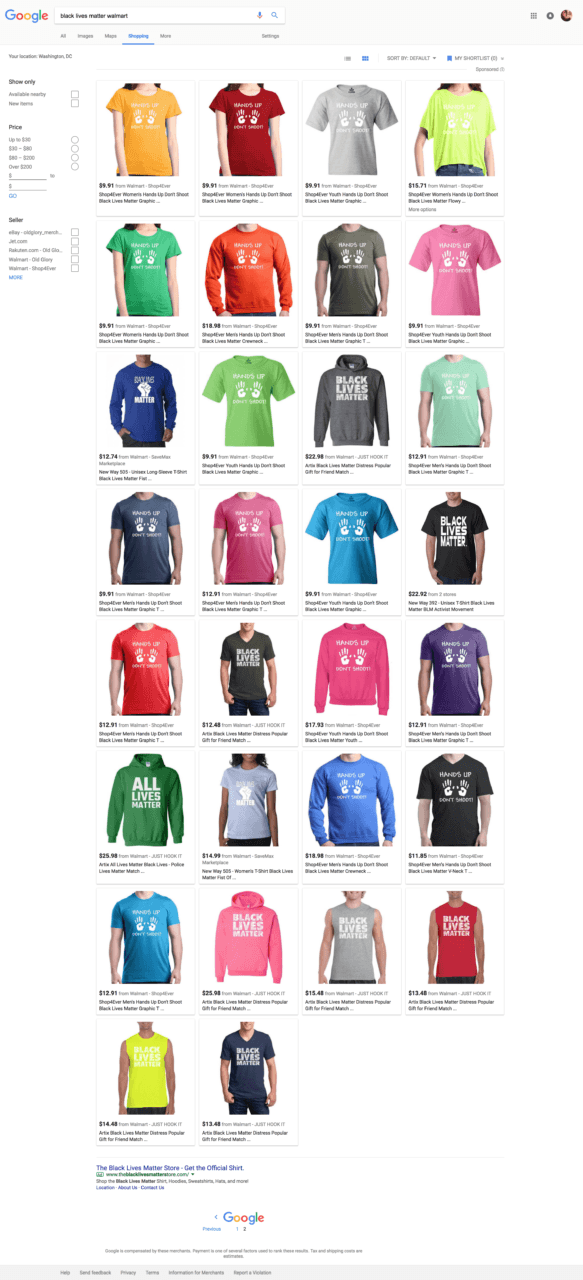 Amanda House is Breitbart News' Deputy Political Editor. You can follow her on Twitter at @AmandaLeeHouse.
[adrotate banner="24″]

[pt_view id="517b65fj16″]