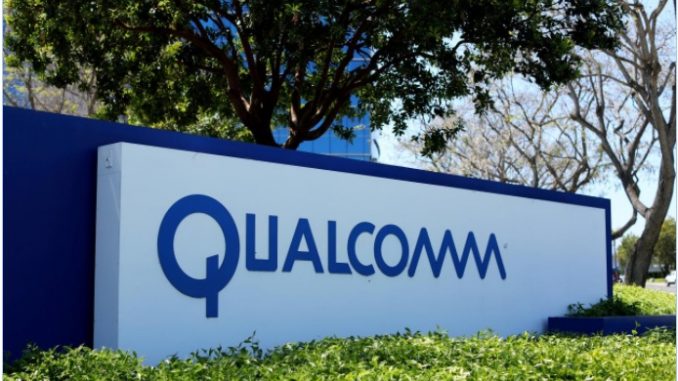 According to Reuters Beijing correspondents – U.S. companies, from chip giant Qualcomm to aircraft maker Boeing, announced a slew of deals on Thursday during U.S. President Donald Trump's visit to Beijing. The deals could be valued as much as $250 billion.
Here is a summary of the announced deals:
* China Energy Investment Corp, the world's largest power company by asset value, has signed a memorandum of understanding (MOU) to invest $83.7 billion in shale gas, power and chemical projects in West Virginia.
* China's top state oil major Sinopec, Bank Of China (3988.HK) (601988.SS) and China Investment Corp CIC.UL agreed to help develop a $43-billion natural gas project in Alaska.
* Boeing Co won orders and commitments worth $37 billion at list prices for 300 jets, including 260 narrow-body Boeing 737s and a total of 40 wide-body 787s and 777s from state purchasing agency China Aviation Supplies Holding Co.
* General Electric Co (GE.N) signed three commercial deals with Chinese partners worth a total of $3.5 billion.
* Qualcomm (QCOM.O) signed three non-binding agreements to sell $12 billion of semiconductors to Xiaomi, Oppo and Vivo over the next three years.
* Ford Motor (F.N) and China's Anhui Zotye Automobile (000980.SZ) have agreed to invest a combined $756 million to set up a 50-50 joint venture in China to build electric passenger vehicles.
* Delfin Midstream has reached a preliminary 15-year sales deal to supply 3 million tonnes a year of liquefied natural gas (LNG) to city gas distributor China Gas Holdings (0384.HK) from 2021.
* Goldman Sachs & Co [GSGSC.UL] and CIC announced a strategic agreement to establish a China and United States industrial cooperation fund. The fund will target $5 billion in commitments to invest in U.S. companies in the manufacturing, industrial, consumer and healthcare industries that have or can develop China business connections.
* The United States soybean industry has signed letters of intent worth $5 billion with Chinese importers covering the purchase of an additional 12 million tonnes of soybeans in the 2017/18 marketing year.
* Air Products and Chemicals (APD.N) ‍signed an agreement with Yankuang Group for a $3.5-bln coal-to-syngas production facility in China.
* JD.Com Inc (JD.O) said it would purchase more than $2 billion of U.S. agriculture and food products over the next three years, including at least $1.2 billion of beef from Montana Stock Growers Association and pork from Smithfield Foods Inc. [SFII.UL].
* Bell Helicopter, part of Textron Inc (TXT.N), reached a deal to sell 50 additional Bell 505 helicopters to Reignwood International, with Reignwood also being named the craft's exclusive reseller in China.
* Terex Utilities Inc. and Xuzhou Handler Special Vehicle (300201.SZ) signed a strategic letter of intent for Xuzhou Handler to by 5,000 insulated aerial devices from Terex over five years worth $250 million.
* Viroment signed an agreement with Hangzhou Iron and Steel worth $800 million addressing textile and sewage sludges for over 800 plants. Viroment also signed a $100-million agreement with Guangye Guangdong Environmental Protection Group to address sewage sludge solids disposal requirements in South China.
* Honeywell (HON.N) said it signed agreements with Oriental Energy to adopt Honeywell products for projects to convert propane into propylene and with Spring Airlines (601021.SS) to use Honeywell cockpit technologies and auxiliary power units in aircraft.
* Dow Chemical Co (DOW.BN) and Shanghai-based bike-sharing firm Mobike signed a memorandum of understanding to develop lighter-weight and more environmentally-friendly Mobikes.
* Drylet LLC agreed to form a joint venture with Nanjing Hoyo Municipal Utilities Investment and Administration for wastewater treatment in China. Hoyo Municipal Utilities Investment and Administration will also become an equity investor in Drylet.
* Software company SAS signed a cooperation agreement with Shenzhen Zhenghong Technology to establish the Big Data Innovation Center for Smart Manufacturing in Shenzhen.
* Caterpillar, Inc. (CAT.N) and China Energy Investment Corporation signed a five-year strategic cooperative framework agreement covering future agreements for mining equipment sales and rentals, technology applications and product support.
* Cheniere Energy Inc (LNG.A) signed a memorandum of understanding (MOU) with China National Petroleum Corp [CNPET.UL] for long-term LNG sales and purchase cooperation.
* Westinghouse Electric Co. signed contracts with China's State Nuclear Power Technology Co. to build six AP1000 nuclear power plants in China.
* The Digit Group signs three contracts worth a combined $1.9 billion.

[pt_view id="517b65fj16″]