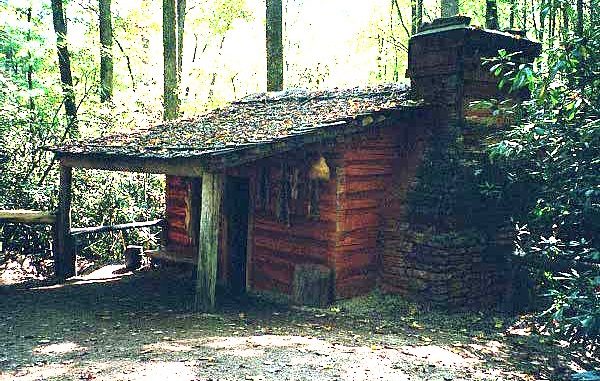 On this day July, 30th in 1780, Colonel Isaac Shelby and 600 Patriots take Fort Anderson, also known as Fort Thicketty, located 10 miles southeast of Cowpens, South Carolina, and held by a Loyalist garrison, without firing a shot. Shelby's action followed the more famous Waxhaws massacre by two months and preceded the Battle of King's Mountain by just over two months, causing it to receive comparatively little historical attention.
Born in Maryland before moving further west, Shelby had his first experience fighting Native Americans as a teenager during Pontiac's Rebellion of 1763. Then just 13 years old, Shelby scalped an Indian scout during the conflict. Twenty-six years old by the time the colonies declared independence, Shelby put his dubious skills to use against Indians and Redcoats at Fort Thicketty as well as at Cedar Springs and Musgrove's Mill, South Carolina. Shelby helped raise a militia to counter British Major Patrick Ferguson's 1,000 Loyalists, who were charged by British General Charles Cornwallis to bring the over mountain men in the Carolina backcountry under British control. Cornwallis, of course, failed in his aim, with Shelby playing a significant role in Ferguson's defeat at King's Mountain, North Carolina. In response to Banastre Tarleton's brutal killing of Patriot prisoners following the engagement at Waxhaws, near the border of North and South Carolina, Shelby's men shot and hanged Loyalist prisoners in the aftermath of the Patriot success at King's Mountain.
Following the victory at King's Mountain in October 1780, Shelby moved to Kentucky, where he became the state's first governor in 1792 and fought the British again in the War of 1812. He died on July 18, 1826, as news of Thomas Jefferson's and John Adams' deaths two weeks before reached western settlements. The three men were treated as equals in Kentucky, with headlines reading Adams and Jefferson and Shelby dead.