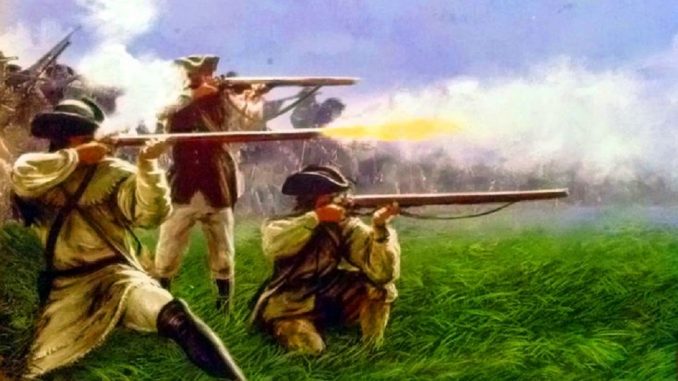 Colonel William Barton of the Rhode Island Patriot militia captures British General Richard Prescott, from his bed, during the early morning hours of this day, July 10th in 1777.
Prescott was the only British general to suffer the ignominy of being captured twice by Patriot forces during the War for Independence. American forces first captured Prescott after Montreal fell to the Patriots in 1775. He was returned to the British in exchange for a Patriot officer, only to face the same plight two years later, when he awoke to find Barton's men in his garrison in Portsmouth, Rhode Island. Colonel Barton and his 40 men departed Warwick Neck under cover of darkness on the night of July 9 and proceeded silently across 10 miles of water in Narraganset Bay toward Portsmouth. Evading British warships by staying close to shore, the Patriots were able to completely surprise Prescott's sentinel shortly after midnight on July 10. They took the general, who was the British commander for Rhode Island, and his aide-de-camp directly onboard a Patriot vessel, without even giving him the opportunity to dress.
The humiliated Prescott was held in Providence until the British commander in chief, General Sir William Howe, exchanged him for captured American Major General Charles Lee. The exchange was particularly appropriate, as General Lee had also been taken into custody in his dressing gown after being surprised in the morning hours at Basking Ridge, New Jersey, having spent the night at White's Tavern enjoying some dubious recreation.