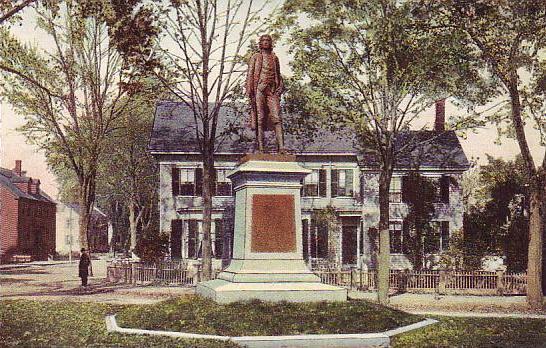 On this day, May 19th, in 1795, Josiah Bartlett, a New Hampshire Patriot and signatory of the Declaration of Independence who also served as the state's governor and Supreme Court chief justice, dies. Over 200 years later, writer Aaron Sorkin resurrected the name Josiah Bartlet [sic] as a former New Hampshire governor and current Democratic president of the United States, played by Martin Sheen, in an award-winning television series, The West Wing.
The historical Josiah Bartlett began life in Amesbury, Massachusetts, in 1729 and his career as a physician in Kingston, New Hampshire, in 1750. Four years later, Bartlett married his cousin, Mary, who already shared his surname; together they had 11 children. All of the couple's surviving sons and grandsons became physicians like Josiah.
By 1765, Bartlett had become active in colonial politics, serving in the New Hampshire legislature from 1765 to1775, when he became a member of the soon-to-be revolutionary Continental Congress. In 1776, Bartlett signed the Declaration of Independence immediately after John Hancock placed his famously large letters on the document. Bartlett took part in all the critical stages of creating the new government of the United States, signing the Articles of Confederation and serving in the Philadelphia Convention to draft the federal Constitution.
In 1789, Bartlett both declined election as a member of the United States Senate and stepped down from his post as the chief justice of New Hampshire's Supreme Court. The following year he was elected president of the state of New Hampshire. A subsequent convention, of which he was a member, changed his title to governor; he continued to serve in that role until 1794.