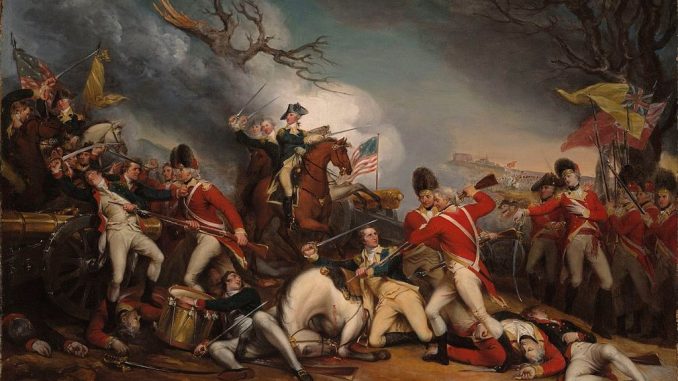 On This Day – April 13th
In the early morning hours of April 13, 1777, General Lord Charles Cornwallis leads 4,000 British troops and Hessian mercenaries in a surprise attack on a small garrison of American troops in the village of Bound Brook in central New Jersey.
Cornwallis' decision to launch the four-column attack at daybreak caught American Major General Benjamin Lincoln and the Continental Army completely by surprise; they were unable to launch a counterattack. Surprised and outnumbered, Lincoln ordered his men to retreat and was able to escape along with most of his 500 troops; his losses totaled 60 men killed or taken prisoner. The British also captured several cannons and nearly all of Lincoln's artillery detachment, which they took with them, returning to their camp at New Brunswick.
Hessian mercenaries were critical to the British victory. Hessian Johann Ewald, captain of the elite Lieb Jaeger Korps, developed the successful four-column strategy at Cornwallis' request; his diary is the major source of information regarding the ensuing battle. Ewald was so respected by his colonial counterparts that General Henry Knox invited Ewald to West Point after Cornwallis' surrender at Yorktown. Ewald would eventually publish eight books on military strategy, including a Treatise on Partisan Warfare, published in 1785, which earned the praise of Prussia's Frederick the Great.
Since the British chose not to stay in Bound Brook, the Continental Army re-occupied the village under Major General Nathanael Greene. Ultimately, though, General George Washington decided that it would be easier to defend Bound Brook from a loftier vantage point, moving troops to the Watchung Mountains of north-central New Jersey.