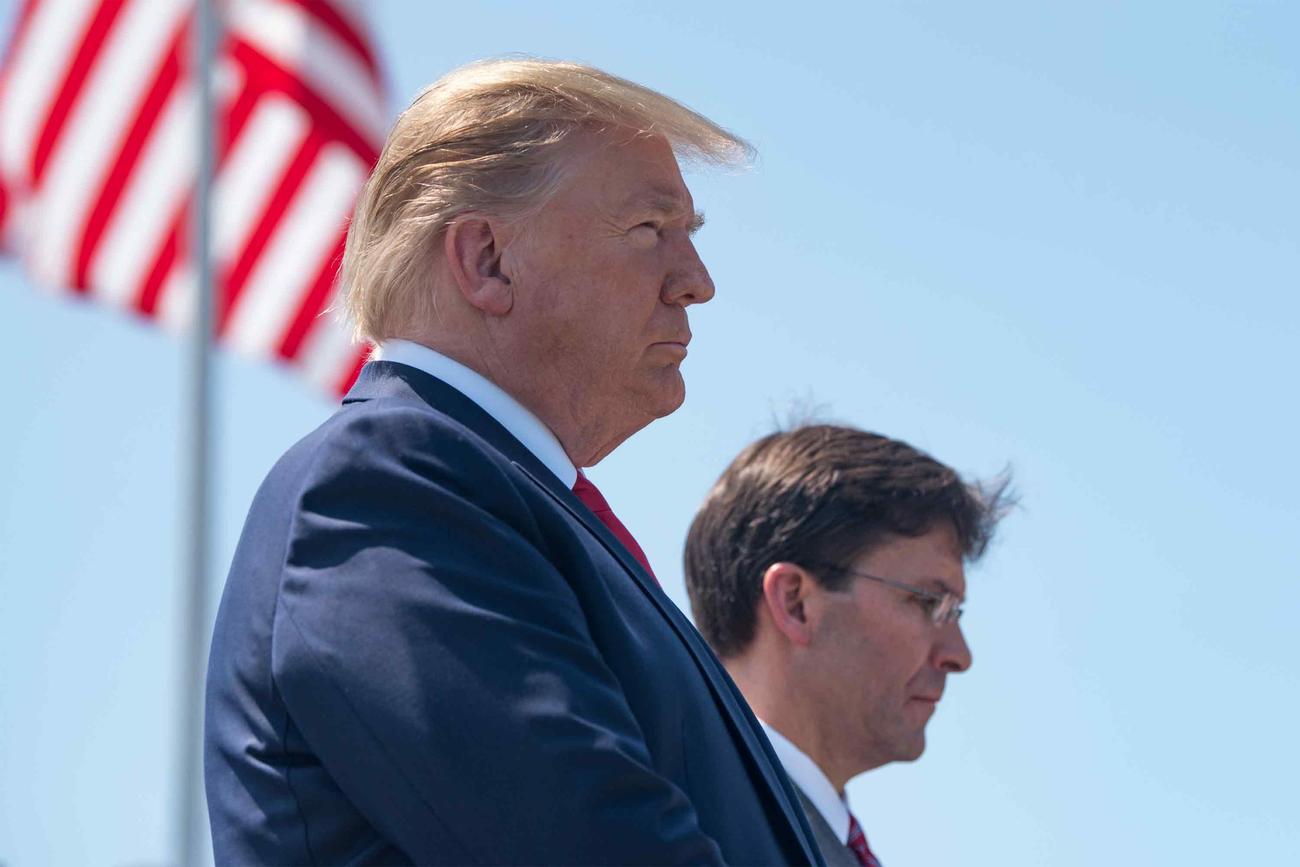 The White House sidestepped questions on whether President Donald Trump still has full confidence in Defense Secretary Mark Esper after he broke with the commander-in-chief on using active-duty troops to stop the violence marring protests over the death of George Floyd.
"As of right now, Secretary Esper is still Secretary Esper and should the president lose faith, we will all learn about that in the future," White House Press Secretary Kayleigh McEnany said.
Read Next: Esper Reverses Plan to Send Active-Duty Troops Home
"With regard to whether the president has confidence — if he loses confidence in Secretary Esper, I'm sure you all will be the first to know," McEnany said at a White House briefing.
McEnany also declined to say whether Trump and his top advisers took exception to Esper's statement that he opposed invoking the Insurrection Act at this time to allow Trump to order active-duty troops to assist with protest control.
"I wouldn't get into private conversations that went on here at the White House," McEnany said, in what could be seen as a less-than-ringing endorsement of Esper.
At a Pentagon briefing earlier, Esper said the Insurrection Act should only be used in dire emergencies, when order has completely broken down.
"We are not in one of those situations now," Esper said.
McEnany said use of the Insurrection Act was solely at the president's discretion.
"If needed, he will use it," she said, but added that the president's current thinking was that National Guard troops under the control of state governors were adequate to back up local law enforcement.
McEnany also addressed one of the issues that had been in question since federal law enforcement agencies, backed by the National Guard, moved forcefully against protesters to clear streets near the White House Monday evening before a 7 p.m. curfew went into effect.
She confirmed it was Attorney General William Barr who gave the order to extend the perimeter around the White House Monday.
When Barr arrived at the White House Monday morning, "he was surprised to see that the perimeter had not been moved. So he said that we needed to get going. That decision was made in the morning. So the appropriate action was taken," McEnany said.
Trump himself confirmed Wednesday that he had entered the White House bunker on May 29, but not because protests outside had become unruly.
In a Fox News Radio interview Wednesday, Trump said the visit to the underground bunker last Friday afternoon was only for an "inspection."
He said the Secret Service had told him it would be a good time to look at the bunker because "maybe sometime you're going to need it."
— Richard Sisk can be reached at Richard.Sisk@Military.com.
Related: Army, DC Guard Investigating After Military Helicopters Buzz Protesters
© Copyright 2020 Military.com. All rights reserved. This material may not be published, broadcast, rewritten or redistributed.