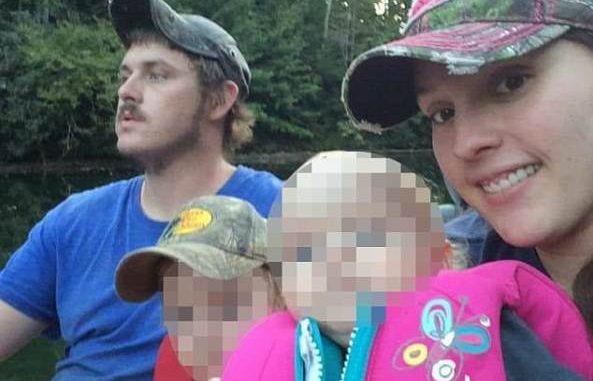 An ambulance that had been driving for three hours with a mother and three-year-old boy as passengers was only minutes away from the hospital when it was struck with such force it rolled over.
27-year-old illegal immigrant Jose Martin Duran crashed into an ambulance transporting a three-year-old boy and his bother. After ramming into the ambulance with enough impact to cause it to roll over, Jose Duran attempted to flee the scene alongside his 33-year-old passenger, Andres Leon, before being apprehended by a pedestrian witness on the scene.
When police arrived at the scene, police discovered that Duran was not only completely wasted with blood-shot eyes and slurring speech, but was an illegal immigrant who didn't even have a drivers license.
 This marks the second time in a week an illegal has drunkenly murdered an American citizen behind the wheel of a car. Earlier this week, a man was arrested early Sunday morning shortly after he fled the scene of a fatal car crash in Indianapolis that killed a Colts player and an Uber driver lied to police about his identity. After initially reporting the man was named Alex Cabrera Gonsales from Mexico, police identified him as 37 years-old Manuel Orrego-Savala, a twice-deported Guatemalan.
[…] Romero submitted to a breathalyzer and registered more than two times the legal limit of alcohol in his system. Police also learned that he is in the country illegally and that he has never had a driver's license.

 The family has not identified the boy. However, the boy's mother, who was in the car with him at the time and suffered minor injuries, has been identified as Lyndsay Ann Oakes, right. Oakes is pictured above with her boyfriend and two of their sons.

According to court documents, a witness told police after the crash that Romero had 'bloodshot, glassy eyes', slurred speech' and looked 'grossly impaired'.

He was allegedly so drunk that he couldn't even sign his name to court documents and wasn't aware that he had hit an ambulance with a small child inside. 

The ambulance had been driving for more than three hours when the crash happened. It had picked up the boy and his mother from their home in Wise, Virginia and was just minutes away from their destination – Wake Forest Baptist Medical – when the crash happened.

The boy's mother, 27-year-old Lyndsay Ann Oakes, was in the ambulance with him and suffered minor injuries. Reached by phone, she declined to be interviewed.

The driver of the ambulance, 34-year-old Joshua Sewayne Church, and its paramedic, 55-year-old Rickey Clayton Ratliff, also sustained minor injuries. […]

Romero faces charges of driving while intoxicated, failing to reduce speed to avoid a crash and driving without a license.

He was initially ordered held on $50,000 but that bail was later revoked and authorities have put him under an immigration detainer, meaning U.S. Immigration and Customs Enforcement agents will be able to take him into custody when he is released from jail for possible deportation.
Source: Gateway Pundit